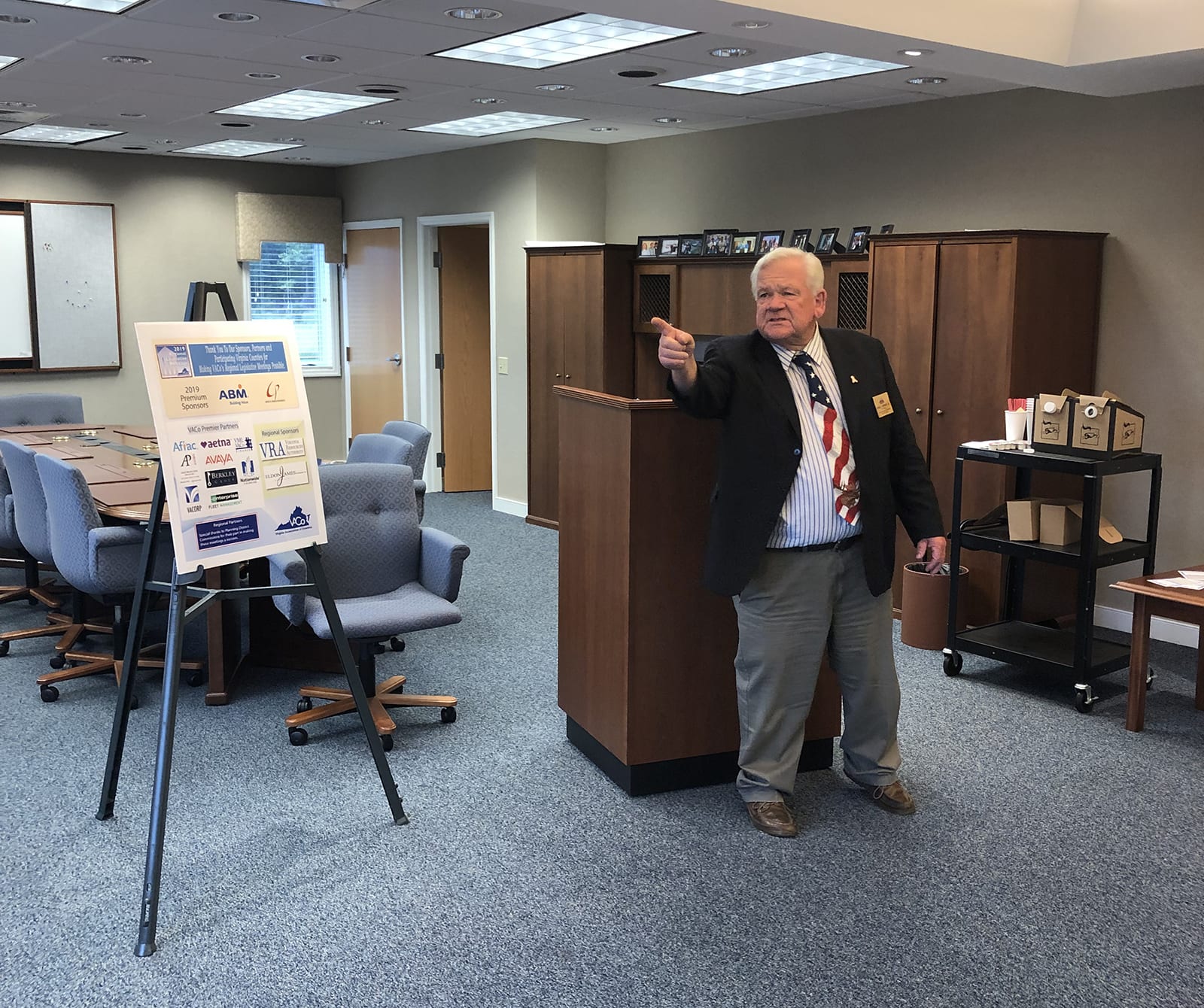 Warren County hosted representatives from Region 6 at the Virginia Inland Port on June 10 for a robust conversation on issues of shared concern.  In welcoming attendees, Warren County Chairman Daniel Murray highlighted the importance of the Virginia Inland Port to the region in alleviating traffic congestion and expediting the flow of goods throughout the East Coast.
Former Culpeper County Administrator Frank Bossio discussed an innovative project designed to address the need for skilled workers in high-tech manufacturing.  New Pathways Tech, Inc. is a nonprofit organization working in partnership with Germanna Community College to assist students in attaining the fundamental skills and credentials required to pursue careers in advanced manufacturing.  The project was spurred by Culpeper County's concern about current and future transitions in the global economy associated with the rise of automation and a "mismatch" between available jobs and job-seekers' skill sets.  In addition to the capital investments made by Culpeper County, donations by corporate partner DMG Mori allow students to learn on cutting-edge machinery.  Mr. Bossio explained that program administrators hope to serve more students in the future as the program demonstrates its successes.
Following discussion with Mr. Bossio about his presentation, attendees participated in a roundtable discussion of top issues in their respective counties.  Major issues discussed included implementation of the recently-enacted funding package for Interstate 81 improvements, as well as potential changes to the structure of that legislation to address congestion on Interstate 66; revisions to address unintended consequences of the 2016 legislation limiting the use of proffers; concerns about large-scale solar installations; the importance of broadband access in underserved and unserved areas; concerns about how nutrient credit banks are used to meet requirements in water quality regulations; costs of inmate health care; and potential additional tools for regional economic development.
VACo is grateful to all attendees who participated in the meeting and extends special thanks to Warren County for hosting.
VACo Contact:  Katie Boyle