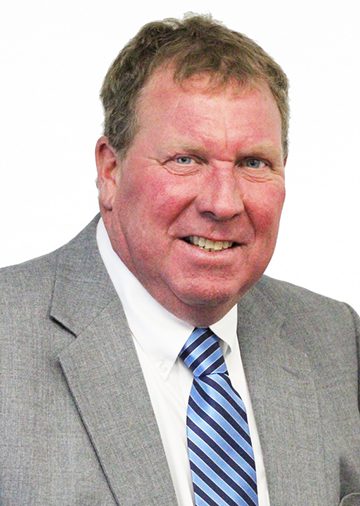 Robert M. Jones
District 201 (Lockett) Supervisor
Bobby Jones was born at Southside Community Hospital on May 5, 1959. His family has resided in Prince Edward County since the 1700's. Jones graduated from Prince Edward Academy in 1977. He earned a Bachelor of Science degree in Dairy Science at Virginia Tech in 1981. That year, he returned to the family dairy farm and bought it from his parents. He had been the owner of Poor House Dairy since then. Jones' father served on the school board for 20 years and, like him, Jones also wanted to serve the county. In his free time, he enjoyed watching Virginia Tech sports and spending time with his family.
---
Statement on the Passing of Board of Supervisors Member
Robert M. Jones, Lockett District
"Today (May 16), the Board of Supervisors and County staff are deeply saddened by the great loss we have experienced in Prince Edward County," said Odessa H. Pride, Ed.D., Chair of the Prince Edward County Board of Supervisors. "Supervisor Bobby Jones spent much of his adult life in service to the citizens of Prince Edward County. He will be missed by many, for many reasons. The loss of his unwavering love and support of the County of Prince Edward, his district and his constituents will be deeply felt."
Robert M. Jones will be remembered in Prince Edward County for over twenty-one years of service on the Prince Edward County Board of Supervisors and thirty-six years of service on the Prince Edward County Planning Commission. Jones was the longest-serving, current member of the Board of Supervisors, having represented the Lockett District since January 2000. He was subsequently re-elected five times to the Board and served one term as chairman.
---
Statement from County Administrator Doug Stanley
"Supervisor Jones will be sorely missed by the Prince Edward County community that he dedicated his life to serving.  He was an staunch advocate for the agricultural community as well as a valuable member of the County's Finance Committee.  I want to thank him for his guidance and support in helping me transition to Prince Edward County.  His historical knowledge of the County, particularly Planning Commission activities over the past 30+ years, cannot be replaced."