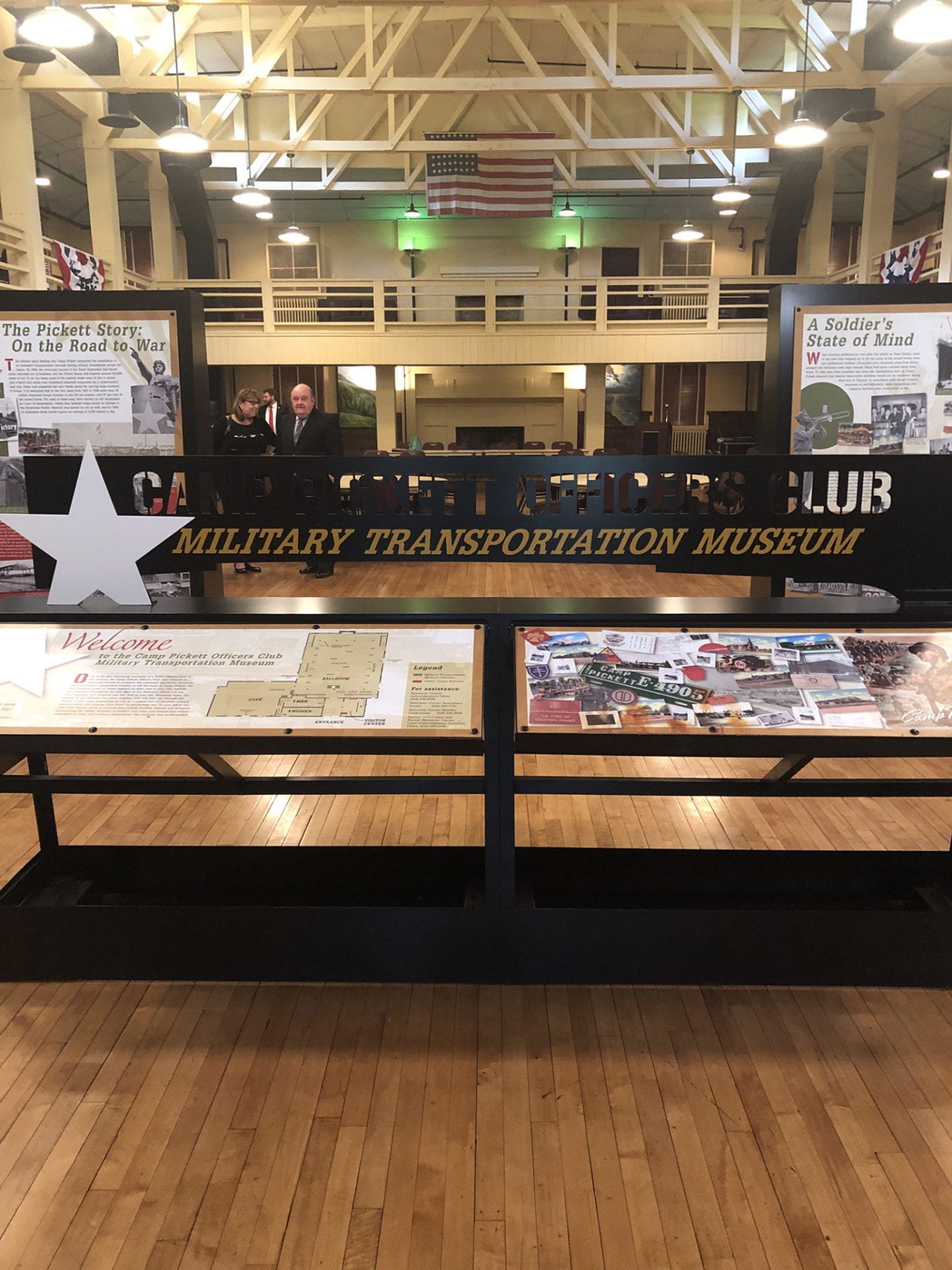 On April 30, county government folks from across VACo Regions 1 & 4 converged in Nottoway County for the second Regional Meeting of the year.  Gathering at the Army National Guard's Fort Pickett, a site both historic and inspiring, county officials met and mingled at the unique Officer's Club.  This meeting's agenda included engagement with a state legislator, a group discussion of county priorities, VACo staff updates, and an educational presentation.
VACo thanks Senator Frank Ruff for his intentionality in joining us for this meeting and for his thoughtful dialogue with VACo members on issues of school funding and construction, workforce development, rural broadband deployment, and taxing authority.  Senator Ruff took time to answer every question VACo members offered.  Senator Ruff is always busy this time of year, but he consistently makes VACo's Regional Meetings a priority.
The group discussion of the challenges facing the counties within Regions 1 & 4 provided an important learning opportunity for all attendees.  Counties discussed concerns surrounding the upcoming census, taxing authority, early voting challenges, economic development, solar farms, and more. VACo's legislative staff also provided updates about how these issues were addressed in the recent General Assembly session, and about their advocacy efforts on behalf of county interests.
When leaders in Regions 1 & 4 expressed an interest in learning more about methods to adequately address animal welfare within their localities, VACo sought out an example of a county that had used a creative approach to this challenge.  Sussex County Chair Susan Seward perfectly fit the bill!  Chair Seward shared an inspiring example of how her county was able to humanely and efficiently steward the animals in its care while also keeping costs in check.  Sharon Adams of the Virginia Alliance for Animal Shelters also shared important information as to the valuable and cost-effective resources offered by her organization.
The 2019 Regions 1 & 4 Meeting consisted of about 45 attendees, representing county governments, state legislative offices, planning district commissions, and VACo staff.  VACo offers great thanks to everyone who made time to attend, and a special thank you to Nottoway County for hosting.
VACo Contact: Angela Inglett