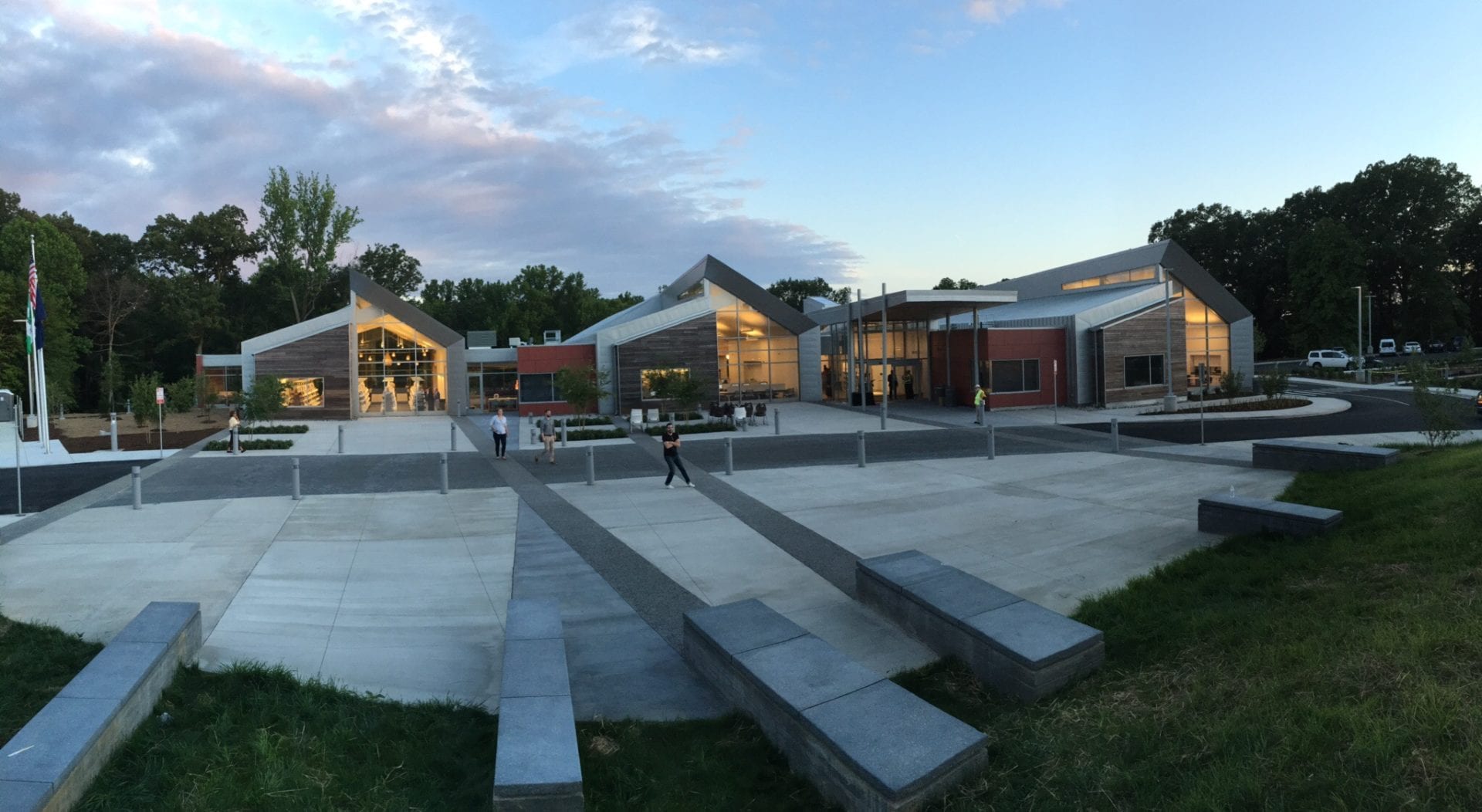 In the early evening of June 1, Henrico County dedicated its latest public project – the new Varina Area Library. A crowd of more than 2,000 citizens joined both County and State officials for the ribbon cutting of this long–awaited facility.
Henrico County Manager John Vithoulkas addressed the crowd during the dedication ceremony. "Tonight, we celebrate a library and a facility that is an example of the new Varina – of what is possible within great communities. We have to come up with a new term. A 'library' is not sufficient for what happens in this building. They're community centers. They're business incubators. They're an extension of our schools and our community. This – this is your resource."
Board of Supervisors Chairman and Varina District member Tyrone Nelson said this library "will be the heart of the Varina community. This is a transformative community center of learning, and I believe it will be a destination site for Henrico County."
Located on a 22-acre parcel of land along New Market Road near Varina High School, the Library is nearly eight times larger than its predecessor. Its 44,000 square foot program is organized into a series of gabled pavilions, evocative of a rural vernacular aesthetic. The Library was sited to offer patrons sweeping views of the sloping riparian area along property's eastern edge.
Envisioned as a hub for learning, positive individual transformation, and community advancement, the Library serves as a portal to digital information as well as a repository for the library system's print collection. The Library will serve patrons of all ages and over a variety of spaces for individual work, small group collaboration, and large community gatherings.
The project was the final piece of the $349.3 million bond referendum Henrico voters approved in 2005.