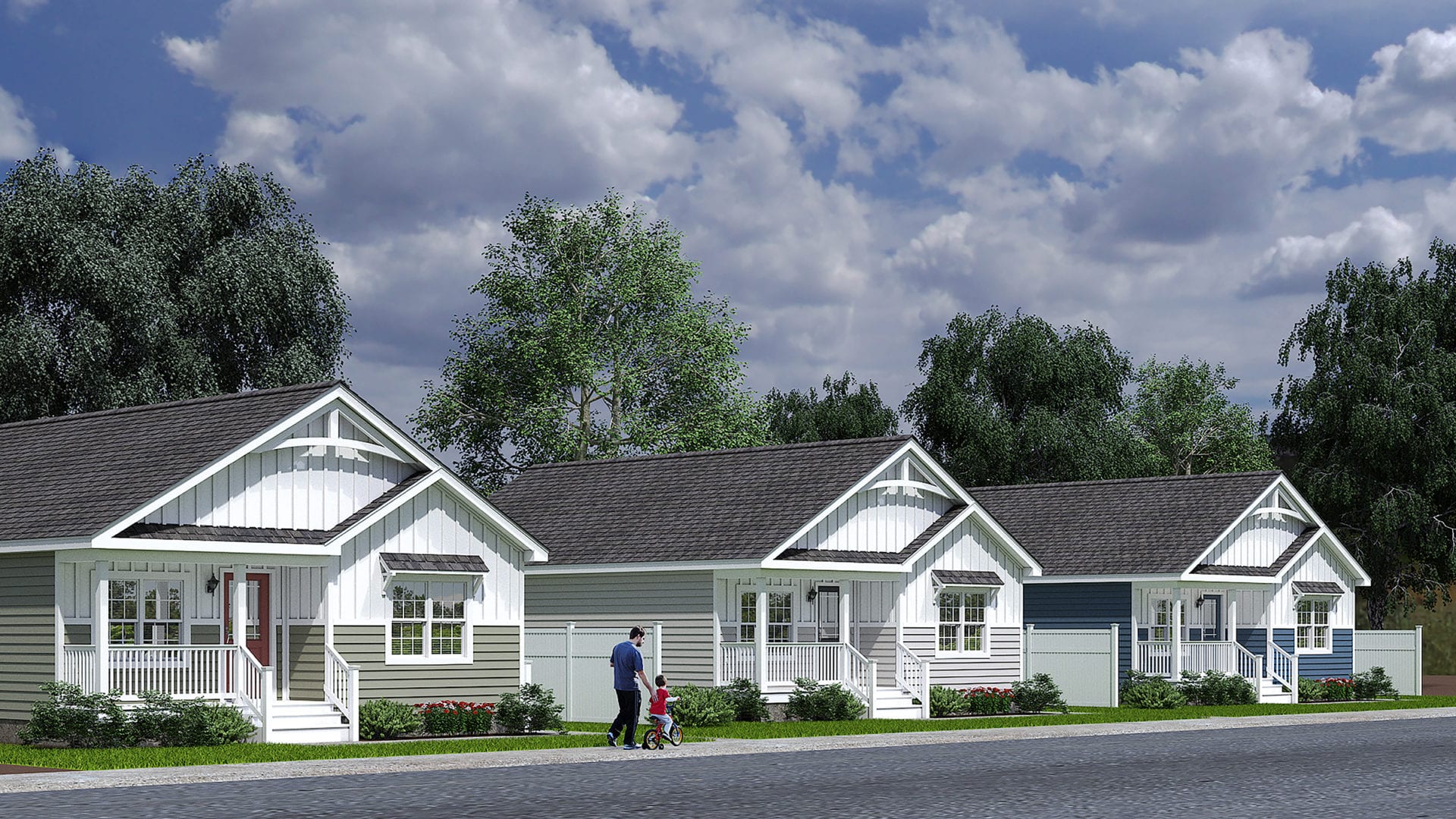 Through Virginia Housing's new Innovative Demonstrations Program, three affordable housing developments will soon take shape, allowing prospective homebuyers the opportunity to live in safe, attractive workforce housing that otherwise would be unavailable.
The program requires those in the homebuilding industry to think creatively and incorporate cost-saving construction methods into their developments. Whether that means using sustainable materials or innovative building techniques, the goal is to reduce construction costs and increase affordable housing options for Virginians.
This year, three proposals were selected to receive $500,000 in award money each. Here's a look at one of those proposals: Church Street Housing Development in Martinsville, Va.
The Harvest Foundation and City of Martinsville are working together to increase housing stock for low- to middle-income homebuyers in the area's Central Business District. Virginia Housing is helping to make that happen.
Modular home specialist Nationwide Homes and construction partner Silverpoint Homes will build and deliver 12 cottage-style modular homes and 15 townhomes priced between $120,000 and $150,000 and place them on land donated by the city.
"While Martinsville is experiencing economic growth, people recruited to work here end up living outside the area," said Jeff Sadler, Housing and Development Coordinator for Martinsville-Henry's Economic Development Corporation. "We are investing in an area that hasn't had much investment."
Nationwide Homes is incorporating a number of cost-saving measures into the development, including reduced shipping costs (Nationwide is only a few miles from the building site); ordering materials in bulk; building the modular homes in bulk; and reduced crane rental fees, since three to four modular homes can be set up in a day as opposed to one stick-built home per day.
"This program is really the first of its kind," said Virginia Housing's Director of Strategic Housing Chris Thompson. "We are making an intentional effort to spur innovation in affordable housing, and we're getting some really great results."
Interested in applying for a grant? The Innovation Demonstrations Program offers an open submission process, and inquiries can be made to: Chris.Thompson@VirginiaHousing.com