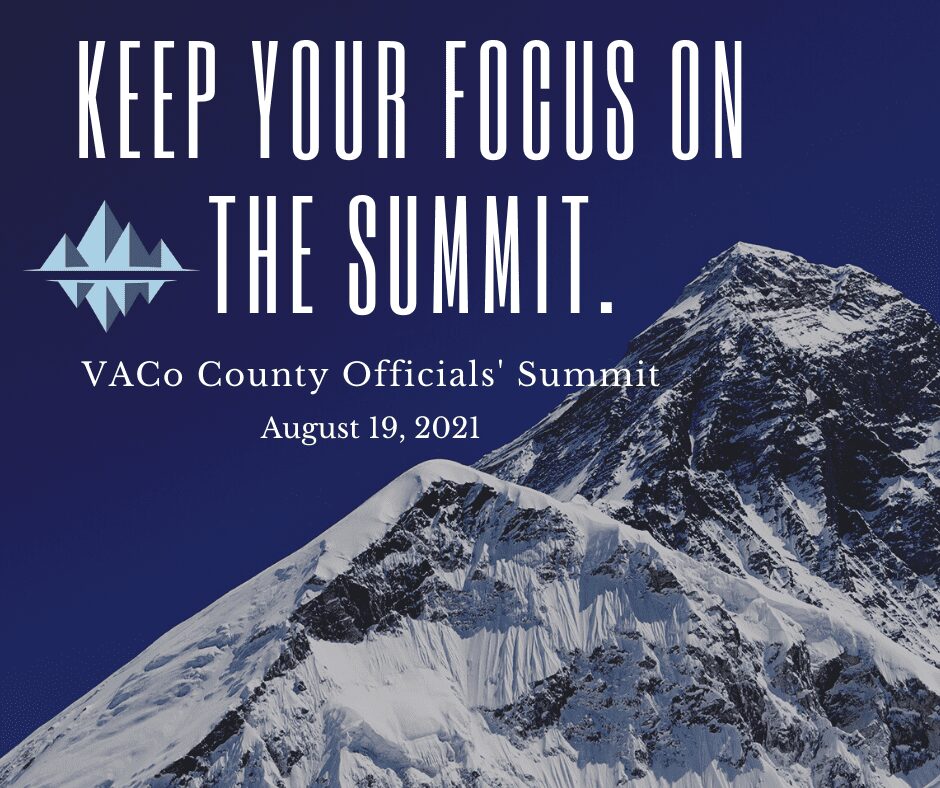 Thursday, August 19, 2021
For the past several years, the VACo County Officials' Summit has brought state and federal election candidates together to talk about the issues facing Virginia and her localities. This year will be no exception. The plan is to meet in person and hear from candidates for the Commonwealth's highest offices.
Please join us as we talk politics with the candidates on Thursday, August 19, 2021 in Richmond. More details will be released soon. We look forward to a great event.