The Local Government Attorneys of Virginia, Inc. (LGA), held a virtual fall conference October 15 and 16. During the conference, LGA awarded its two highest honors, the Finnegan and Cherin awards, and recognized the contributions of Walter C. Erwin, III and its COVID-19 ad hoc committee.
2020 EDWARD J. FINNEGAN AWARD FOR DISTINGUISHED SERVICE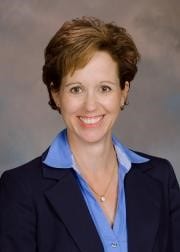 LGA awarded its highest honor, the Edward J. Finnegan Award for Distinguished Service, to Tara A. McGee, County Attorney for Goochland.
The Finnegan Award recognizes Tara McGee for her significant and sustained contributions to Virginia local government law and LGA. Ms. McGee began her local government career with Chesterfield County in 1995 and became County Attorney for Goochland in 2017. Throughout her career, she has always shown the utmost professionalism, the highest standard of conduct, honor, integrity, courtesy, and service to her clients and the legal community.
Ms. McGee has served LGA in numerous capacities. In addition to being a former president of LGA, Ms. McGee has organized several LGA conferences, chaired or served on several standing committees and ad hoc committees which addressed specific issues. She has been elected a Fellow of the Virginia Law Foundation, a statewide organization that recognizes attorneys for leadership both in their practices and communities.
Ms. McGee has a Masters in Public Administration and serves as an adjunct faculty member for the Wilder School of Government and Public Affairs, Virginia Commonwealth University.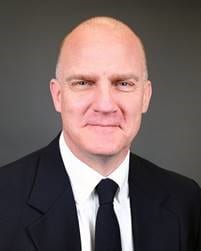 2020 A. ROBERT CHERIN AWARD FOR OUTSTANDING DEPUTY OR ASSISTANT LOCAL GOVERNMENT ATTORNEY
Robert B. Dickerson, Prince William Chief Deputy County Attorney, was selected for the LGA's prestigious A. Robert Cherin Award in recognition of his "distinguished public service that reflects a personal commitment to the highest ethical and professional principles and enhances the image of local government attorneys in the Commonwealth." Mr. Dickerson is regarded as an expert in transportation and telecommunications law and is widely respected in regional, statewide, and national transportation organizations. In addition to serving as a mentor in the Prince William County Attorney's Office, he is a faculty member of the Carrico Professionalism Course, a course on ethics which is required to be taken by all attorneys admitted to the Virginia Bar.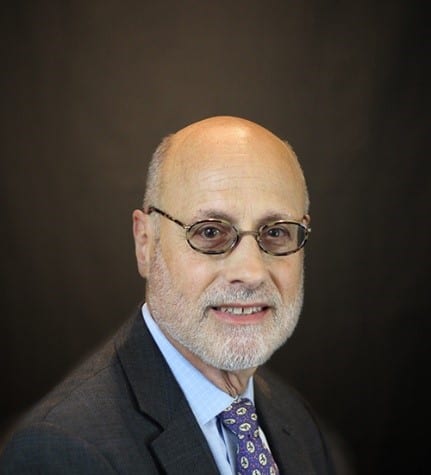 LGA 2020 WALTER C. ERWIN, III SPECIAL PROJECTS AWARD
The Erwin Special Projects Award recognizes LGA members who have worked on a project of significant importance to LGA or local government generally. LGA is pleased to present the award to the local government attorneys who are participating in LGA's ad hoc committee on COVID-19. In 2020, the pandemic caused by COVID-19 exacerbated the challenges and stresses placed upon the operation of local governments. Local government attorneys were at the forefront in crafting solutions to these challenges and stresses. Of immense assistance in that battle was the guidance that the Ad Hoc Committee on Covid-19 provided, and continues to provide, on matters such as the continuity of government, workplace safety, FOIA, employment law, and tax issues. Members of the committee are Sharon Pandak, Greehan, Taves, & Pandak, Chair; Jan Proctor, Accomack County Attorney; Rebecca Randolph, Hanover County Assistant County Attorney; Phyllis Errico, Virginia Association of Counties General Counsel; Michelle Gowdy, Virginia Municipal League Executive Director; Leo Rogers, Loudon County Attorney; Greg Kamptner, Albemarle County Attorney; and James Barnett, York County Attorney.
Prior to awarding the Special Projects Award to the COVID-19 committee, LGA's board of directors name the award in honor of Walter C. Erwin, III, Lynchburg's City Attorney, in recognition of his embodiment of the principles of an award that recognizes works that impacts local government. Mr. Erwin has consistently been a leader in LGA, serving as its president and routinely sharing the depth and breadth of his local government law knowledge with the membership.
LGA promotes common interests and an exchange of information among its members on legal issues that are particularly relevant to Virginia's counties, cities, and towns. The LGA's member services include conferences, a legal handbook, a monthly newsletter, and other services intended to inform and enhance the practice of local government.