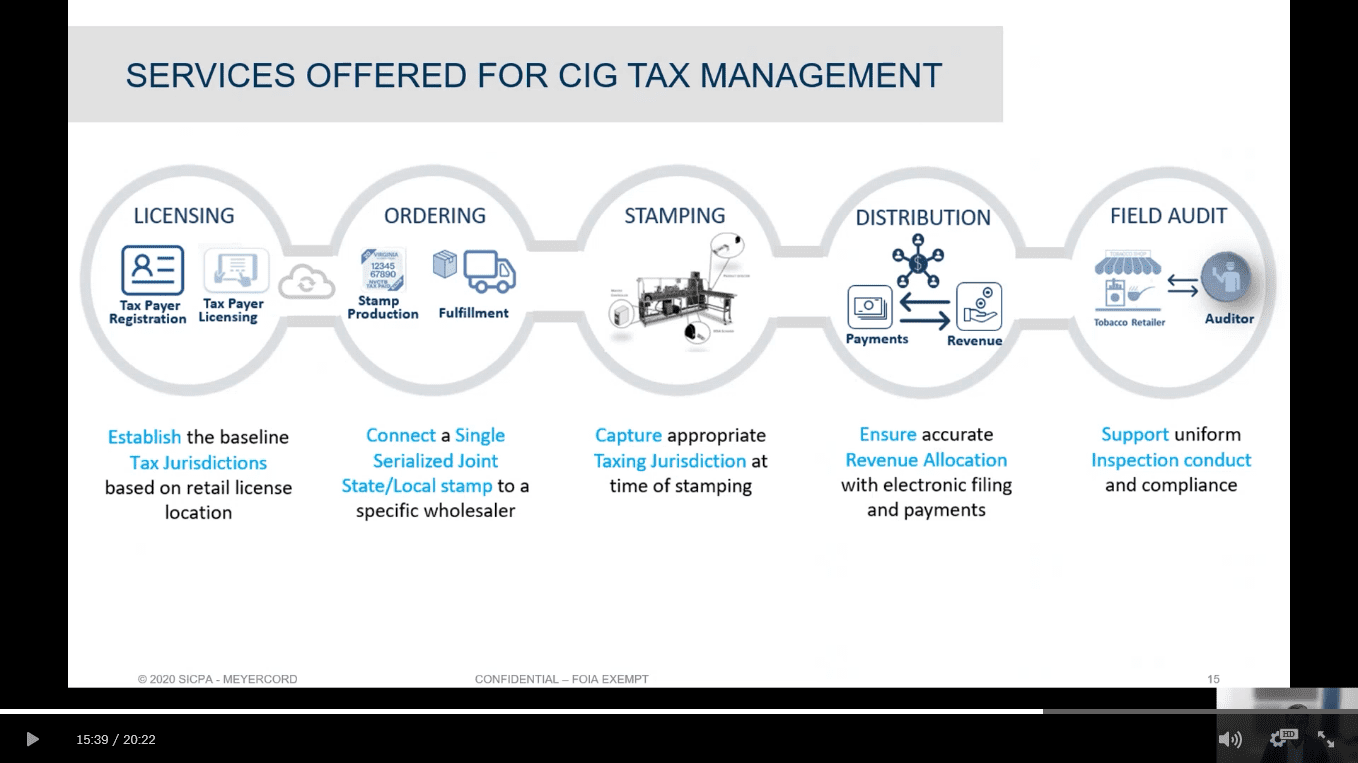 Cigarette tax revenue may be important to your county. Please join VACo and Premier Partner SICPA-Meyercord Revenue for information on the tax stamping process in Virginia. Alexander Spelman, SICPA-Meyercord Revenue Vice President of Business Development, hosts a 20-minute recorded webinar, designed to guide you step-by-step through the cigarette tax stamping process.
There will also be a live Webex Q&A session at 10am on March 10 to address specific questions. Here's a link to the Webex invitation.
Legislation enacted in 2020 authorizes counties to impose a local cigarette tax at a rate not to exceed $0.40 per pack, effective July 1, 2021.  Tax stamps are a key element of implementing this new authority, whether counties plan to implement and enforce the tax as part of a regional entity or on their own.
Please RSVP to Karie Walker at kwalker@vaco.org or 804.343.2504 to attend the live Webex Q&A session at 10am on March 10, or if you have any questions.