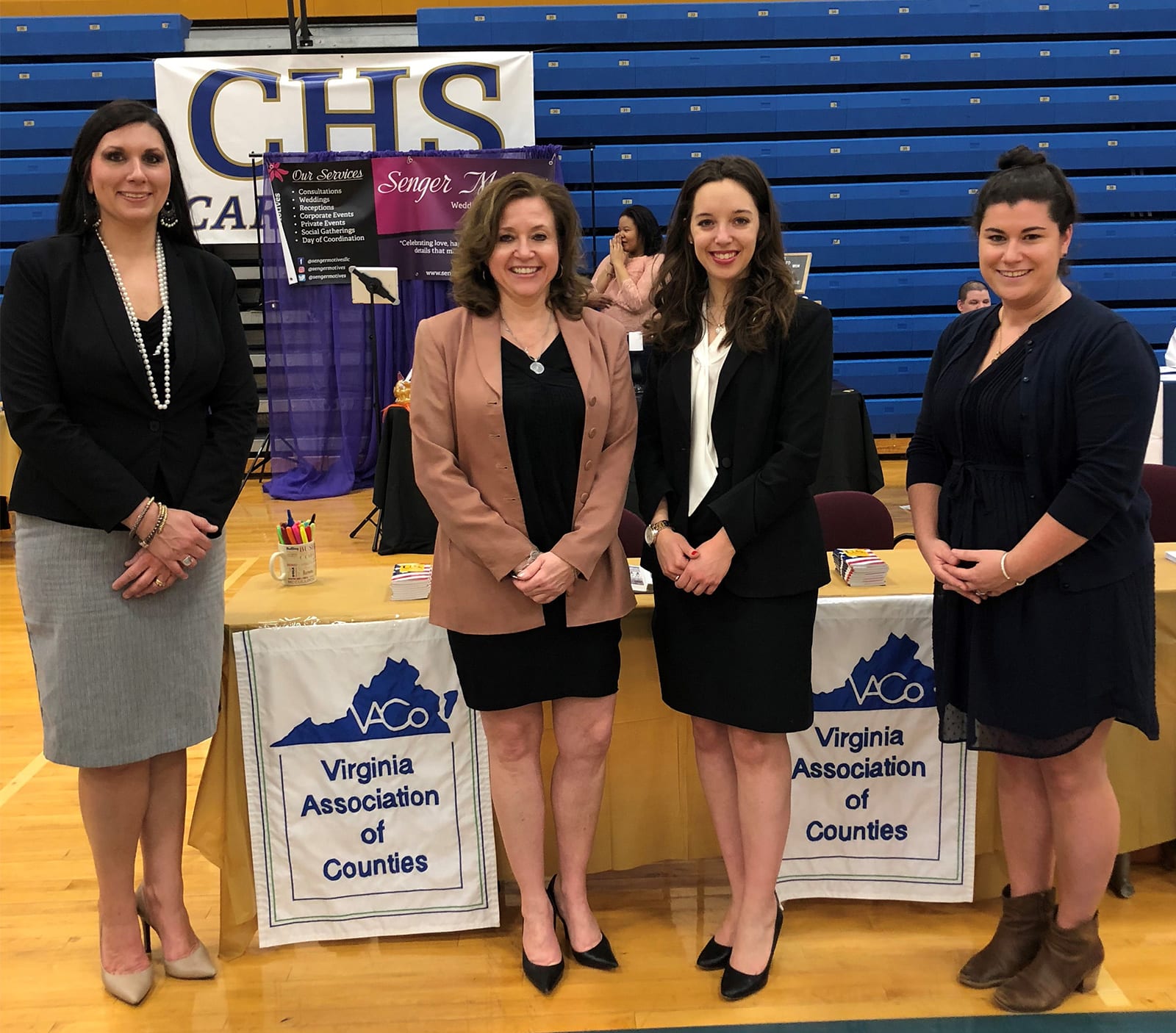 From left to right – Nicci Edmondston (Cumberland County Administrator/Finance), Vivian Seay Giles (Cumberland County Administrator), Khaki LaRiviere (VACo), and Roxanne Salerno (Financial Services Associate)
Cumberland County High School hosted a career fair last week with more than 20 participating organizations, including Dominion Energy, McGuireWoods Consulting, C&F Bank, and VACo.
CHS students shared career interests, sought professional development advice, and learned about different job opportunities across the Commonwealth. Local government participants included Cumberland County staff, Cumberland and Chesterfield County Police and Sheriffs, and VACo.
VACo's Khaki LaRiviere shared VACo's mission and 2018 legislative priorities; discussed the relationship between VACo, counties across the Commonwealth, and legislators; and emphasized opportunities to continue engaging in public service after working in state government. CHS students also received a bit of civics education on the Dillon Rule upon receiving a pocket Constitution, flashdrive, and stylus.