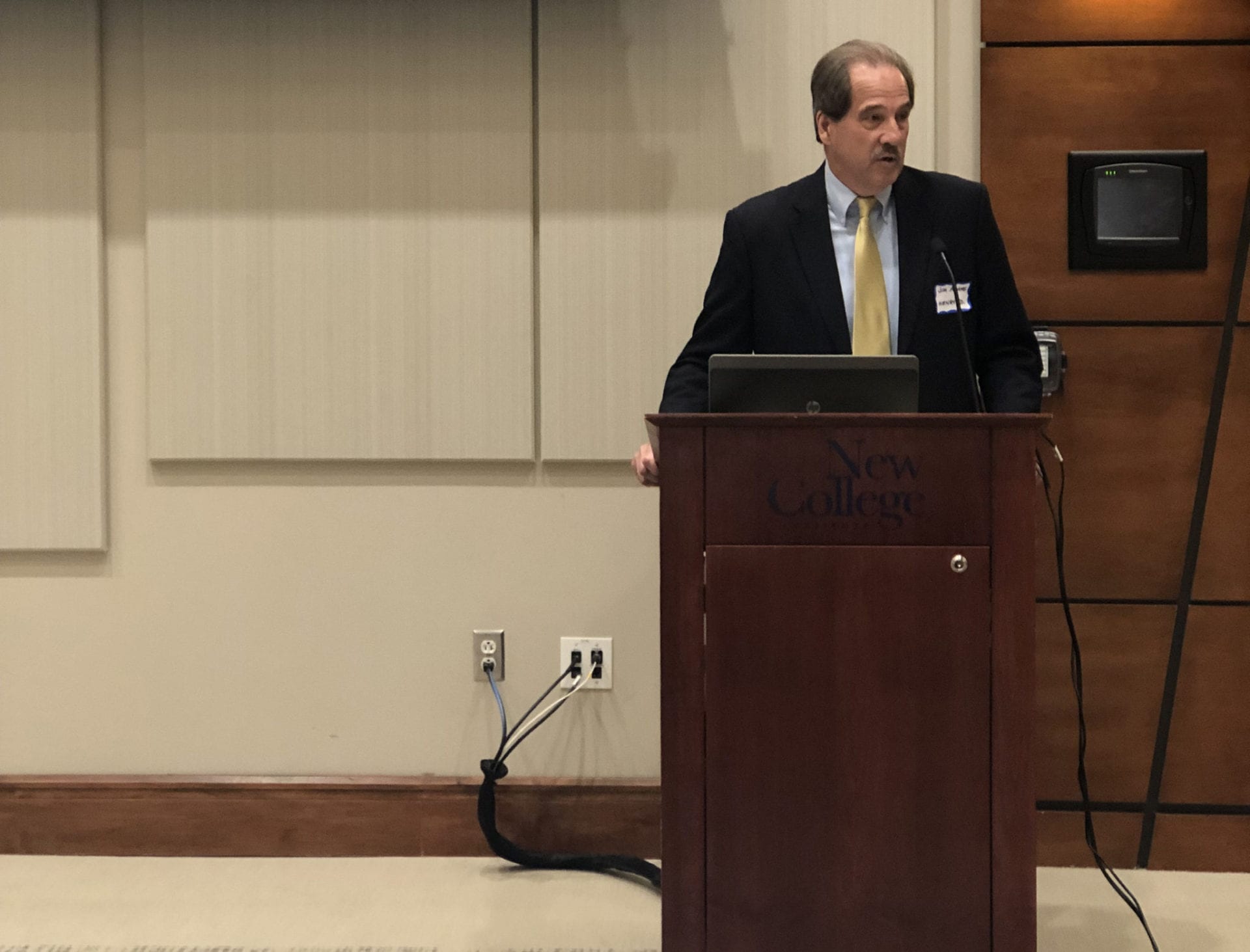 Counties in VACo's Regions 10 & 11 convened at the New College Institute on August 29 to exchange ideas and discuss shared challenges.  Henry County Chairman Jim Adams welcomed attendees and encouraged participants to take advantage of VACo's advocacy and educational resources.
Delegate Danny Marshall, who chairs the House Agriculture, Chesapeake, and Natural Resources Committee and serves on the Tobacco Region Revitalization Commission, discussed efforts to enhance economic development through the expansion of broadband access and the legalization of hemp as a cash crop.  Delegate Marshall explained that there are still areas where regulations or policies may need to be adjusted in order for farmers to be able to take full advantage of the ability to grow hemp, which is increasingly used in products such as building materials and automotive components.  Delegate Marshall noted that state policymakers are working with Virginia's Congressional delegation to ensure that Virginia farmers can benefit from this economic opportunity.
Amy Whittaker, Public Information Officer, and Gray Craig, Web Content Manager, shared Roanoke County's experience of developing a brand for the County, which can help to create an identity for a community and encourage tourism and other economic development benefits.  Roanoke County consulted with members of its community when developing its redesigned logo, which highlights its natural beauty, is distinct from the brands of neighboring localities, and is easily scalable and legible at different sizes.  The County subsequently implemented the new design in phases in order to manage costs; the implementation plan included the development of a style guide to assist internal staff with using the new logo on letterhead, signage, and websites.
Attendees participated in a roundtable discussion of top issues of concern in their localities.  Common themes included the need for infrastructure investments in transportation, water and sewer systems, and housing.  Private day placements funded through the Children's Services Act, broadband improvements, and unfunded mandates were also topics of discussion.
In addition to providing refreshments during the meeting, Henry County Economic Development sent attendees home with a taste of Henry County's culinary offerings.  VACo is grateful to all attendees for their participation and extends special appreciation to Henry County for its hospitality.
VACo Contact:  Katie Boyle