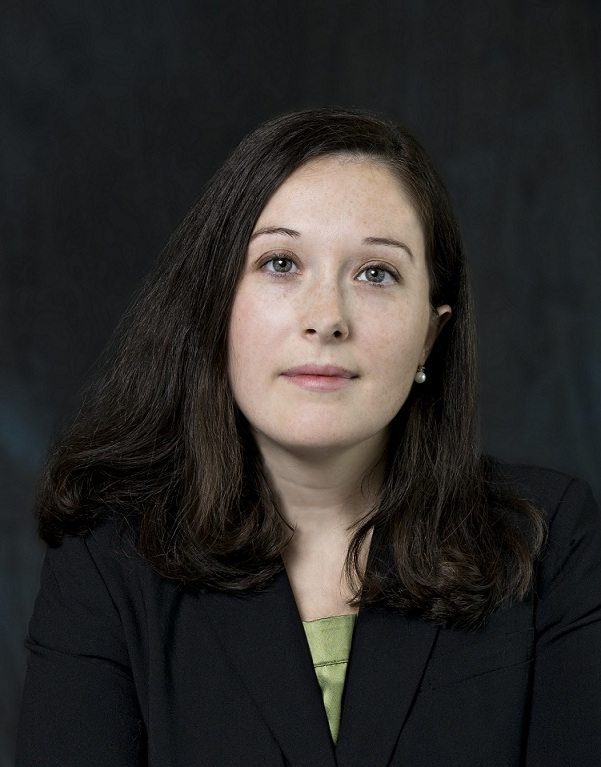 Often in life, things have a way of working themselves out.
Take Heather Lewis' story for example.
Lewis was born and raised in Saluda, the seat of Middlesex County. She attended Middlesex Public Schools. Her grandmother, Anita Wilson, retired in 1999 after 24 years as Middlesex County Treasurer. Her mother, Cathy Wilson, worked six years as Secretary of the Middlesex County Wetlands Board. Her father, Davis Wilson, was a Virginia Marine Patrolman. And her sister, Kelly Wilson, is a teacher in Middlesex County.
To say Heather Lewis roots are deep in service and Middlesex County is an understatement.
"I grew up watching my family serve the community," Lewis said. "I learned the job was not always easy. It's sometimes difficult to be the County Treasurer. Sometimes my mother would tell people 'no, you can't do that in the wetlands.' And at times, my dad was not always popular with the watermen when he had to enforce the law. But I also saw the difference my family made in the community through their service."
So it was no surprise that when Middlesex County opened recruitment for the County Attorney position, Lewis' family and friends urged her to apply. Lewis earned her bachelor's degree in English and Leadership from Christopher Newport University and her law degree from Ohio Northern University's Pettit College of Law.
"I was raised in a beautiful and safe place," Lewis said. "I couldn't get away with anything because everyone knew me. I received so much support from the community. My family was always supportive of me and encouraged me to serve my community."
Anita Wilson passed away last August before the County Attorney position opened. While helping to clean her grandmother's house, Lewis found an old local newspaper article from when she was a freshman in high school. Lewis was asked about her future and responded she wanted to get into politics.
It was like another reminder from her grandmother to serve.
"After that, I knew I had to do it," Lewis said.
Lewis saw the ad on the VACo website and applied.
"When I got the interview, I was just so honored," Lewis said. "I knew there were many qualified applicants."
Lewis impressed and the Board offered her the full-time County Attorney position in November. Her first day was December 1. She became the first female and first full-time Middlesex County Attorney.
"She is a great young woman," Middlesex County Board Chair Jack Miller said. "I feel her hiring is one of the better things we've done as a county."
Lewis replaces Mike Soberick, who served 27 years as the part-time Middlesex County Attorney.
"There's so much going on, so much you have to comply with, so many laws, we felt we needed a full-time attorney on staff," Miller said. "Mike did a great job for us for many years. But it's nice to have an attorney on staff to give us legal advice and lend expertise when needed."
Miller added that he respects how Lewis has brought a straight-forward and honest approach.
"She looks you in the eye and tells you the way it is," Miller said. "I don't like to slice through the weeds to get somewhere. She will tell us what we can do or what we can't do whether we like it or not."
Middlesex County Assistant County Administrator Marcia Jones remembers seeing Lewis often in the administration building. She would come spend time with her mother after school.
"I watched her grow up," Jones said. "She truly belongs here."