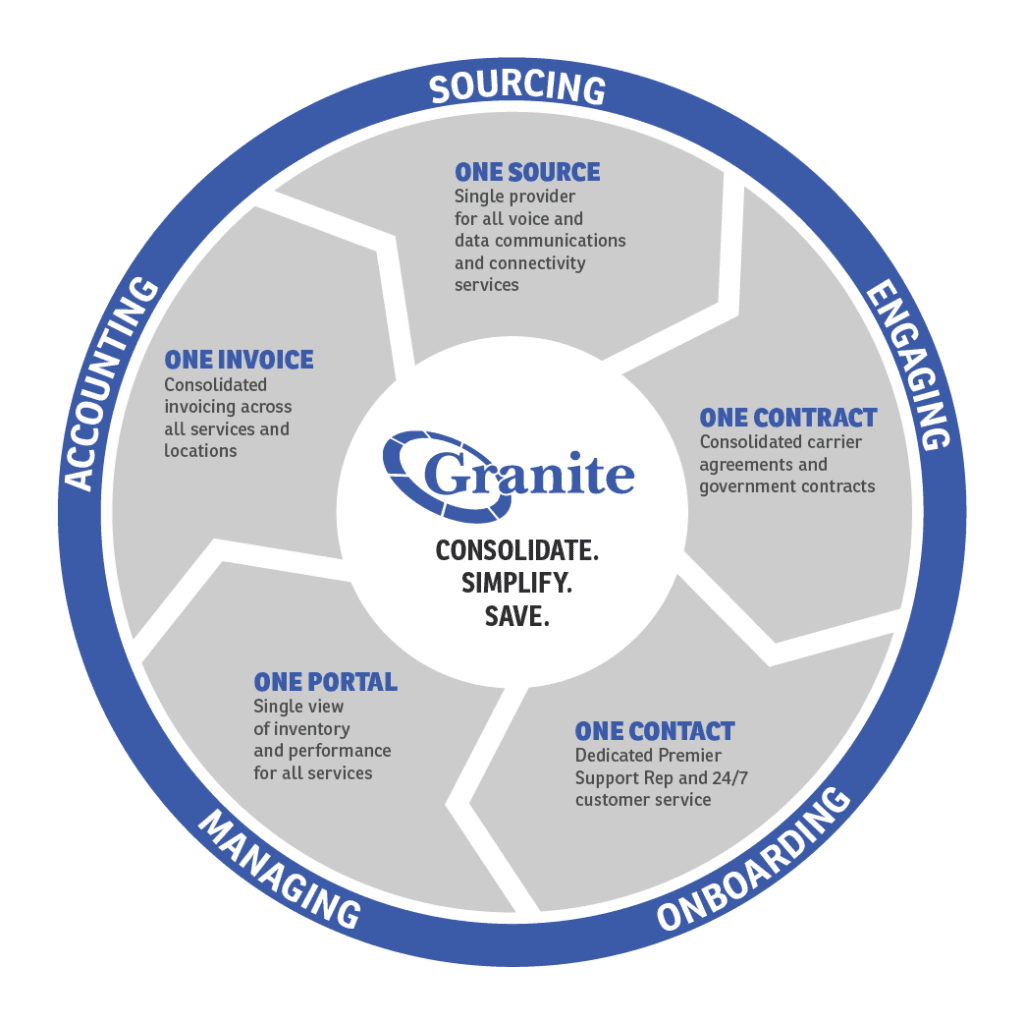 Granite Telecommunications is pleased to be a VACo Associate Member. The $1.5 billion company provides one-stop solutions for voice, data, Internet, wireless, video and network security for government agencies and businesses throughout the United States and Canada. Granite was founded in 2002 and now serves more than 650,000 locations through more than 115 agreements with underlying carriers operating in 14 states, including Virginia.
Granite currently is working with 11 different counties in the Virginia area, installing and implementing communications solutions in school districts, libraries, townships and municipalities.
Recently, Granite worked with Page County to replace 60 lines, saving $4,000 annually. Granite's delivery model – "one contact, one bill" – has provided additional benefits. "The simplified (and unified) single invoice saves additional money in both time and processing costs, lowering accounts payable and departmental paperwork," said Dennis Click, Director of Finance for Page County.
Click said the migration has been "smooth sailing" with one exception that was attributed to the previous provider. "Granite answered my calls immediately through my concierge representative and took immediate corrective action, restoring service to these lines with little impact," said Click.
Granite's service delivery includes dedicated Premier Support Representatives and 24/7/365 U.S.-based customer support.
For more information on how Granite can support your County's communications needs, visit www.granitenet.com or call 833.901.7533 to reach a representative.
Contact Esteban Dobles | Sr. SLED Account Manager | 8255 Greensboro Drive, Suite 450, Tysons Corner, VA 22102 | Phone: 561.475.3719 | Email: edobles@granitenet.com