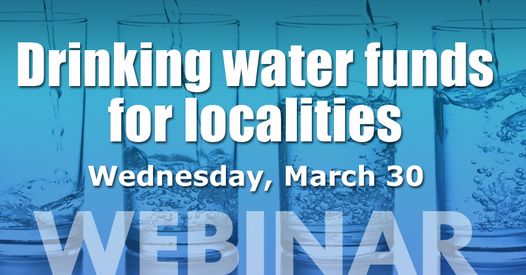 Virginia Department of Health – Office of Drinking Water (VDH-ODW) has ARPA funds remaining with more coming from the Infrastructure Investment and Jobs Act.
Join Barry E. Matthews, CPG, Director – Division of Training, Capacity Development and Outreach for a discussion of how these funds can be best distributed to local governments.
This will be a free virtual event on Wednesday, March 30 from 1 PM – 2 PM.
This event is hosted by the Virginia Municipal League in cooperation with the Virginia Association of Planning District Commissions, the Virginia Association of Counties, and the Virginia Municipal Drinking Water Association.