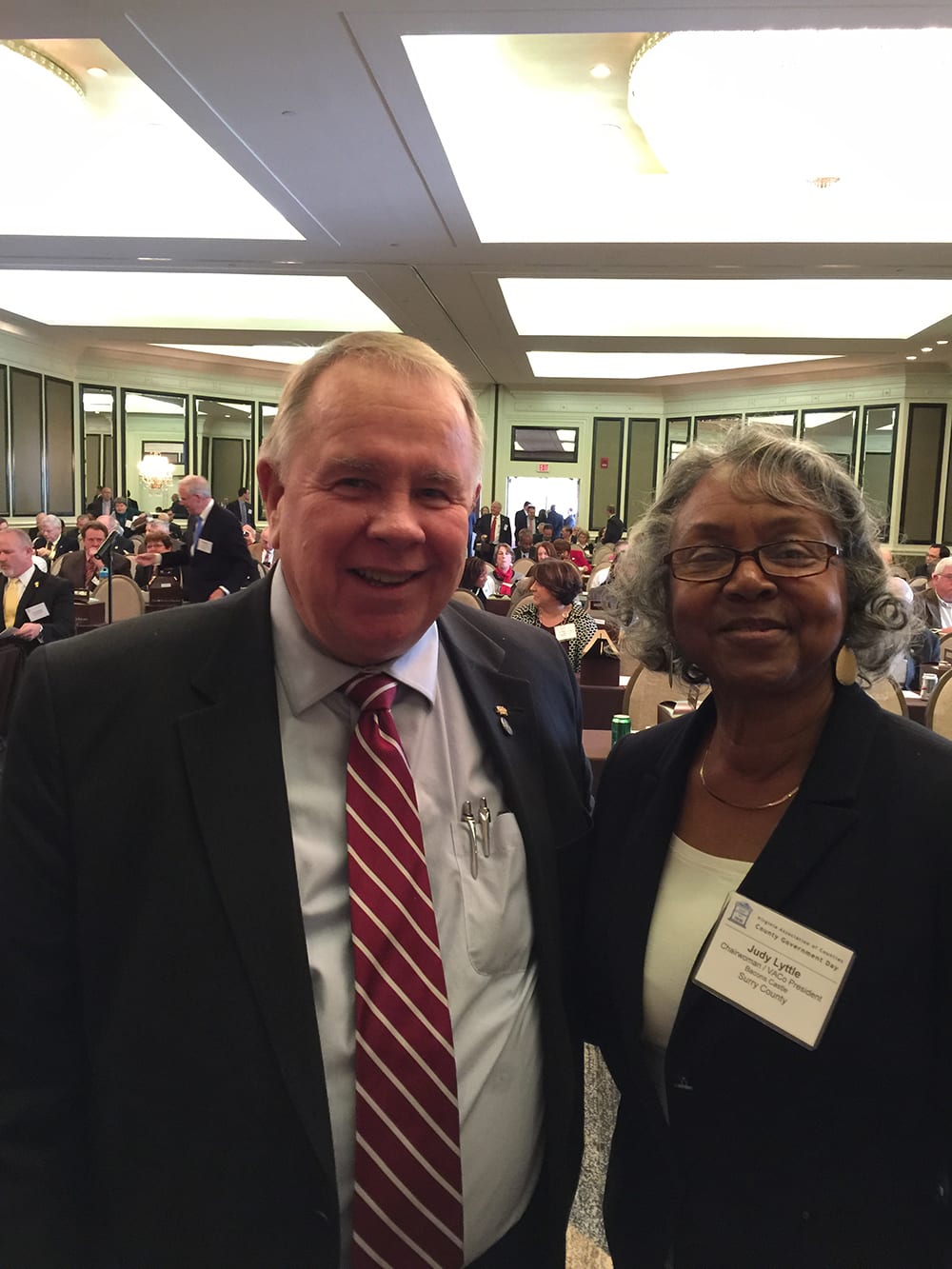 Thank you to all who came out for last week's three educational events. We hope you took away new information and connections that will help you in your position.
The Rural Caucus Reception & Dinner on February 10 saw record breaking attendance. Over 200 local and state government officials joined together for an evening of making connections and discussing issues that affect Virginia's rural counties. Attendees heard from Lieutenant Governor Ralph Northam, as well as a fireside chat between Senator Emmett Hanger, Secretary of Agriculture and Forestry Todd Haymore, Secretary of Technology Karen Jackson and Delegate Steve Landes. The chat was moderated by Appomattox County Supervisor and VACo Rural Caucus Chair Sara Carter.
Governor Terry McAuliffe was the keynote speaker during County Government Day on February 11. He reiterated his promise to make education a top priority in his budget and shared new information on Virginia's future. County Government Day attendees were invited to an information-sharing event that evening with Lieutenant Governor Northam.
We received great feedback on our 2016 VACo County Board Chairpersons' Institute held February 12-13. Evaluation results are extremely helpful in planning future Institutes and really let us know what is most important to your positions.
Let us know what you think about all of our events. We appreciate suggestions on format, meals and information. Feel free to contact Amy Sales and share your thoughts on any portion that you find helpful or in need of attention.
Don't forget to check out the Events and Meeting page on our website for upcoming educational opportunities. The first 2016 Supervisors Certification course will be held on Friday, March 11, and Friday, April 22. Both classes will be in Albemarle County. This course, titled "Making a Governance Difference: Purpose Driven Policy, Deliberation and Decision Making," will be taught by Dr. Mike Chandler, Virginia Tech, and Dr. Martha Walker, Virginia Cooperative Extension. For more information on this or upcoming Supervisors Certification courses, contact Beau Blevins.
VACo Contact: Amy V. Sales, CMP