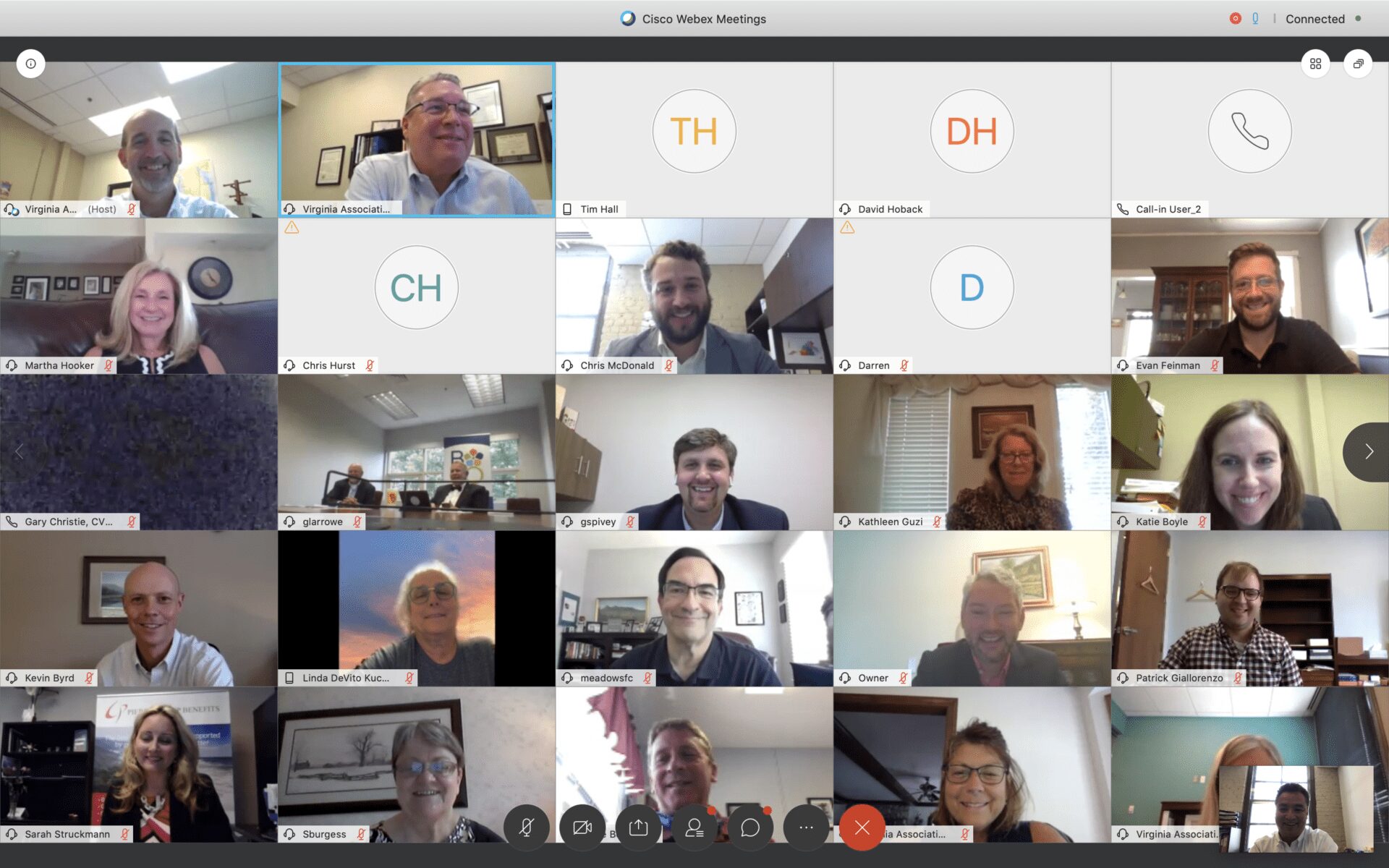 On June 25, counties from VACo's Regions 10 and 11 held a lively discussion of issues of shared concern at VACo's third virtual regional meeting of the year. The importance of improving access to broadband was a common thread of conversation among county representatives, and also the subject of remarks by guest speaker Evan Feinman, Governor Northam's Chief Broadband Advisor.
VACo was pleased to be joined by Delegate Chris Hurst, as well as by representatives of Senator John Edwards and Senator Steve Newman. Delegate Hurst offered a preview of the General Assembly's planned activity later this summer, noting that the legislature is expected to return to take up criminal justice reform as well as revisions to the state budget. Funding for broadband is a top priority in reinstating appropriations that were "unallotted," or put on hold pending a revenue reforecast, at the reconvened session in April. Patrick Giallorenzo, Senator Edwards's Legislative Assistant, noted the Senator's support for broadband expansion as well. Sarah Owen, Legislative Assistant to Senator Newman, said that Senator Newman is focused on supporting students' return to school in the fall and legislators' return to Richmond for the special session.
Mr. Feinman discussed the Administration's efforts to expand access to broadband as part of the Governor's plan to establish universal coverage within ten years. The Administration's areas of work to address constraints on access and affordability include policy changes, such as authorization for a new pilot program to use the infrastructure of investor-owned utilities to support broadband capacity; local planning support, including an online community toolkit and the availability of state staff to advise on local projects; and grants provided through the Virginia Telecommunication Initiative. He noted that the Commonwealth Connect Coalition, of which VACo is a member, represents a broad spectrum of stakeholders in support of the Administration's goal of universal access.
Attendees participated in a roundtable discussion about top issues of interest, which ranged from transportation needs to the importance of mental health care. Flexibility in the use of Children's Services Act funding, the need for more competitive state economic development incentives, and the importance of additional guidance in the use of federal Coronavirus Relief Funds were also topics of shared interest. Broadband access was a near-universal concern of county representatives.
VACo appreciates the participation of Delegate Hurst, Mr. Giallorenzo, Ms. Owen, Mr. Feinman, members, and sponsors in a productive discussion.
VACo Contact: Katie Boyle