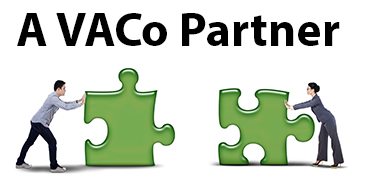 When the Town of Amherst had its top administrative position suddenly open after 25 years, the Council decided to tackle the problem with a modern approach. Instead of calling around the state, seeking an experienced and capable interim replacement, the Town of Amherst contacted professional consulting firm The Berkley Group.
Soon after, both parties entered into a contract under The Berkley Group's Executive Transition Assistance (ETA) Program to hire the firm's Executive Manager Peter Huber to serve as interim Town Manager.
"We chose Mr. Huber because we felt he was the best fit for assisting us in finding a new full-time Town Manager, and for keeping the town running smoothly," said Amherst Town Council Member Rachel Carton to the Roanoke Times.
Carton added that the goal is to have a full-time Town Manager in place by the new year. Huber started on September 14 and will assist the town for approximately four months.
Huber's hiring through The Berkley Group's ETA Program was a stroke of genius by the Town of Amherst. Its previous Town Manager, Jack Hobbs, served admirably for 25 years and for five mayors. Hobbs resigned on August 9 to become Madison County Administrator.
There are few top administrative executives or managers available who can replace such experience in a pinch and handle the stresses and unknowns of such a transition period.
"Pete is an intelligent, experienced manager and a calming influence due to his low-key, amenable personality," said The Berkley Group's CEO Darren Coffey. "His presence will really benefit the Town of Amherst during its time of leadership transition."
Huber brings over 30 years of local government experience and served as Pulaski County Administrator for nearly 17 years. Huber was the Town Manager for the Town of Saltville early in his career.
Huber is one of six Executive Managers in The Berkley Group's ETA Program. The lineup is impressive – L. Kimball Payne, III, Joseph S. Paxton, Jim P. Zook, Robert W. Lohr, Jr. and Daniel E. Taber. The Berkley Group is always looking to add Executive Managers to have the most experienced, diverse and geographically accessible program possible.
"We look forward to utilizing (Pete's) experience to serve us during this interim period while we look for our next Manager," said Town of Amherst Mayor Dwayne Tuggle, who added that Huber was highly recommended by the search committee and approved unanimously by Council.
Click here to learn more about The Berkley Group's ETA Program. The Berkley Group is a VACo Partner.
VACo Contact: Dean Lynch, CAE