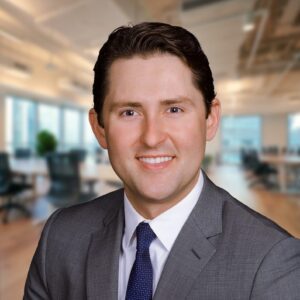 Beau Blevins has joined three+one® as a Director of Business Development. Beau will be working closely with VACo, as a Premier Partner, in bringing three+one's innovative finTech solutions to public entities and higher education institutions across Virginia.
Beau, a former VACo team member, is one of the most well-regarded public-sector advisors in the Southeast, having worked closely with local government treasurers, elected officials, CEOs, CFOs, and state associations for the last 15 years.
Beau most recently served as Director of Business Development for VML/VACo Finance, leading business development efforts for finance and investment services. In this capacity, he spearheaded the growth of the Virginia Investment Pool from $350 million to $3 billion in assets in four short years. In 2020, Style Weekly Magazine named Beau to its list of Top 40 Under 40 business leaders for his efforts.
When asked about his latest career move, he said, "I'm thrilled to join the talented team at three+one and look forward to bringing cutting-edge financial technology and cash-maximization services to Virginia's counties. Partnering with my long-time friends at VACo provides a special opportunity to address the financial needs of local governments and deliver lasting solutions."
three+one is the only firm of its kind that provides an unparalleled level of liquidity analyses and cash-management data services for public entities and higher education institutions. cashVest® by three+one, a proprietary finTech liquidity-analysis solution, has been deemed a best practice by the National Association of Counties (NACo). In addition, three+one has a partnership agreement with VACo. Both NACo and VACo have done extensive due diligence to confirm the applicability and usefulness of cashVest as an additional financial resource.
Below you will find resources explaining more about how cashVest can support your public entity.
–Five Key Benefits of Liquidity
–Link to video resources on cashVest
–Our Pathway to Recovery® series .
Contact Beau Blevins at BRB@threeplusone.us or 585.484.0311 ext.714 and learn how you can create better financial outcomes for your taxpayers.