cashvest® by three+one®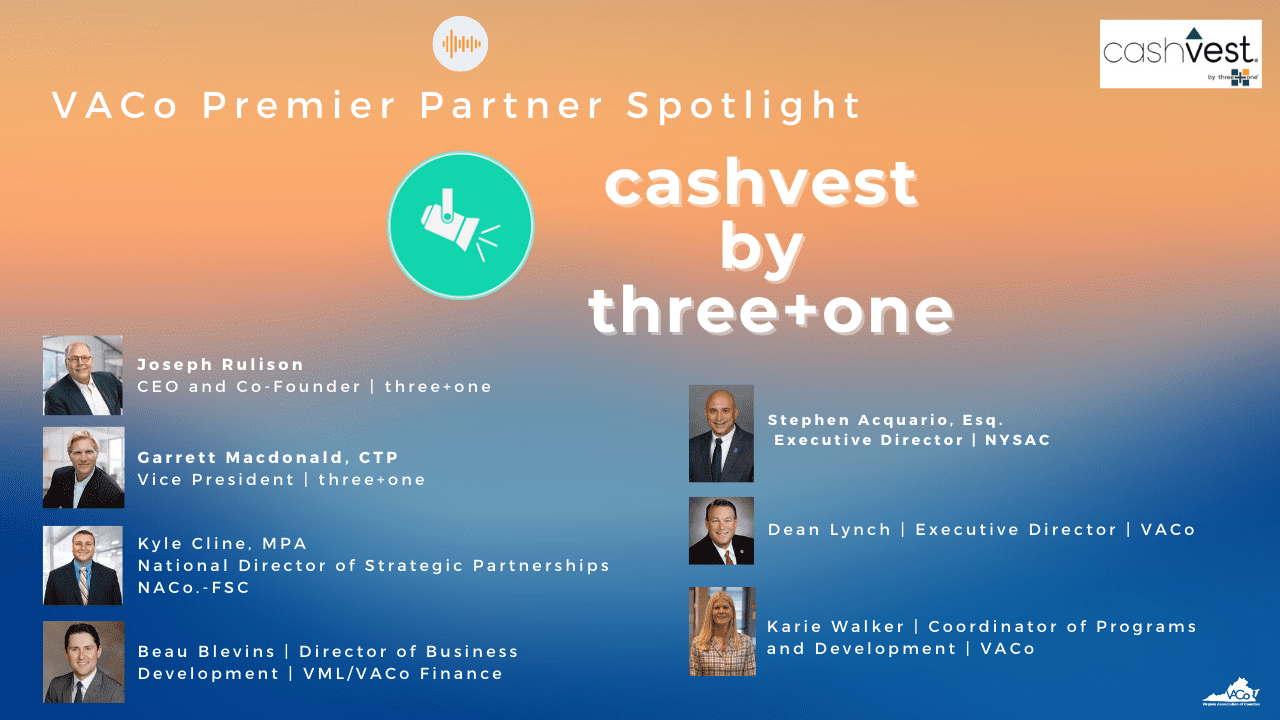 The Virginia Association of Counties is proud to introduce cashvest® by three+one®, our newest Premier Partner. cashvest® by three+one® is a financial technology organization that deploys liquidity analysis, to help counties leverage new data resources, to maximize the value of every dollar on deposit. Because cashvest® by three+one® is not a bank, registered investment advisor, nor financial advisor, they provide you with independent, unbiased data from a third-party.
The VACo partnership with cashvest® by three+one® is in conjunction with the National Association of Counties (NACo) and is a COVID-19 resource. cashvest® by three+one® has brought over $300 million back to the public entities it serves nationwide.
Click on video to learn more about cashvest by three+one.
VACo Contact: Karie Walker
---
1st Step on the Pathway to Recovery®
In a new series of video blogs, our partners at three+one®  present their proven methods for turning the tide of economic waves in a changed marketplace since COVID. cashvest® by three+one® offers a comprehensive 6-step plan to navigate these new marketplace realities to provide your county with certainty during uncertain times.
In this first video of the series, you will learn about the importance of establishing a clear framework for the investment and value maximization of public funds.
Check out the video here – https://threeplusone.us/blog/1st-step-on-the-pathway-to-recovery/