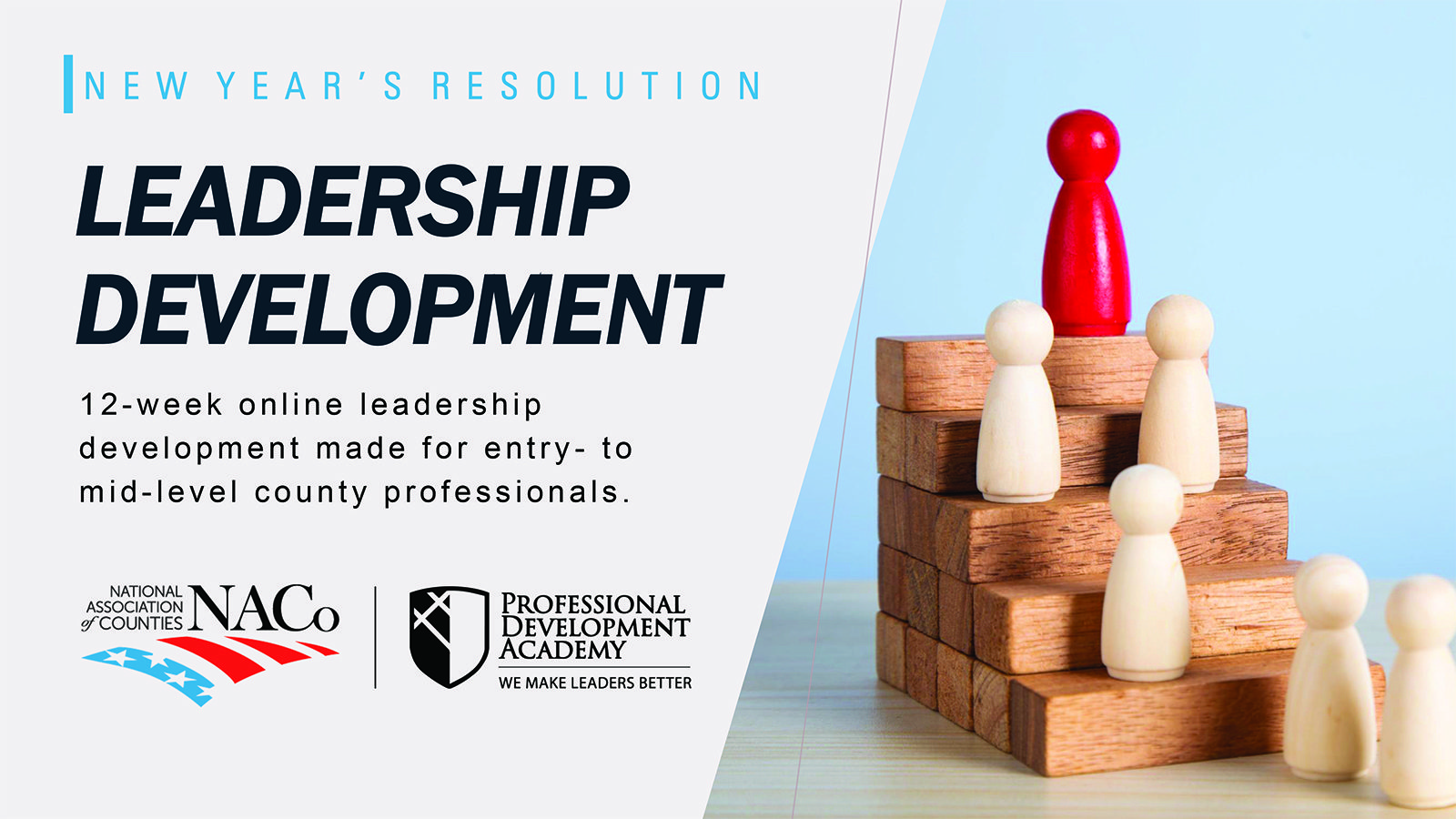 Eighteen Virginia County staff members participated in the NACo Leadership Academy, a 12-week online program that empowers front-line county government employees with fundamental leadership skills. Across the country, 4,500 county employees participated.
Virginia County staff to complete the Academy are:
Timothy Heck, Assistant Director, Campbell County

 
William "Billy" Ferguson, Director of Public Safety, Franklin County

 
Kenneth Parker, Programs Coordinator, Greensville County

 
Jamie Orrison, Recreation Enterprise Manager, Prince William County

 
Vernon Payne, Sports Services Manager, Prince William County

 
Sara Wheeler, Division Manager, Prince William County

 
Jennifer Chitwood, Technical Services Supervisor, Roanoke County

 
Bill Dingus, Director of Public Works, Scott County

 
Shenandra Usher, Assistant CFO for Operations, Albemarle County

 
Tara Smith, Senior Library Assistant, Youth Services, Roanoke County

 
Sherry Bowman, Division Manager, Prince William County

 
Grace Boone, Director General and Capital Services Department, James City County

 
Paul Santay, Director of Citizen and Community Development, Stafford County

 
Betsy Strawderman, Deputy Director, Prince William County

 
Roderick Burton, Director of Information Technology, Albemarle County

 
Hashim Taylor, Recreation Program Manager, Prince William County
Congratulations to all these individuals who completed the program. To learn more about the Academy, visit the NACo website here. Enrollment is now open for 2022.