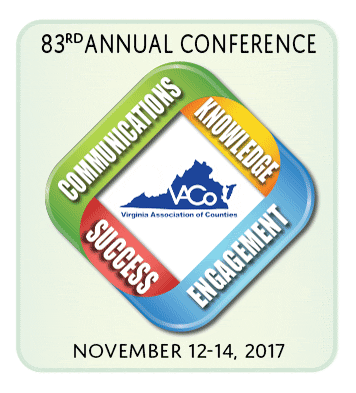 VACo is happy to present the official logo for the 83rd Annual Conference being held November 12-14. As noted in the May 19 newsletter, the conference planning committee chose the following theme:
COMMUNICATIONS | ENGAGEMENT | KNOWLEDGE | SUCCESS
This conference theme represents four vital elements that local government officials incorporate on a daily basis to achieve their county's objectives and goals. Each one is important on its own but when all four are put into practice together, the outcome can truly be SUCCESS.
Also reminder that Early Bird Registration ends September 30. Register today!
REGISTRATION FORM | REGISTER ONLINE | PRELIMINARY AGENDA
VACo Contact: Carol Cameron