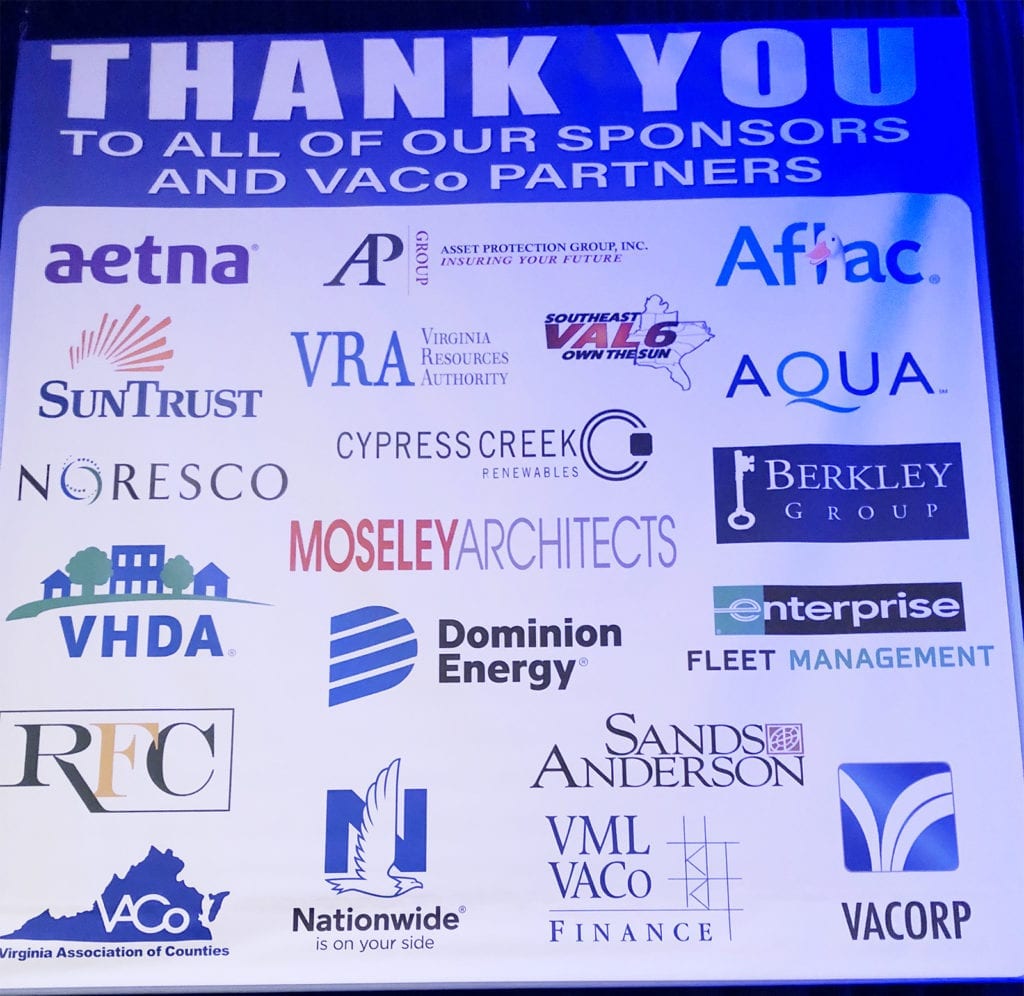 Thank you for making the VACo 84th Annual Conference a success! The Theme "Commonwealth of Opportunities: Preparing Counties for the Future" was felt throughout the 2.5 days. Thank you to 2018 Conference Planning Committee Chair, Jeff McKay, Fairfax County Supervisor, and all of the committee members for their guidance, ideas and attention to detail.
Check out our 2018 Annual Conference Recap page to download presentations and watch videos of the sessions.
Thank you to all our Sponsors for your generous support of the Annual Conference. We certainly cannot do it without your participation.
Don't forget to sign up for a 2019 Steering Committee. Forms can be found in your conference bags or online. They are due by December 15. Your 2018 committee appointment does not automatically roll over; you must sign up each year. Sign up now to make sure you get all committee information as soon as it is released!
Thank you, again, for participating in the 2018 VACo Annual Conference. Consider joining the Conference Planning Committee to help shape the 2019 Annual Conference!