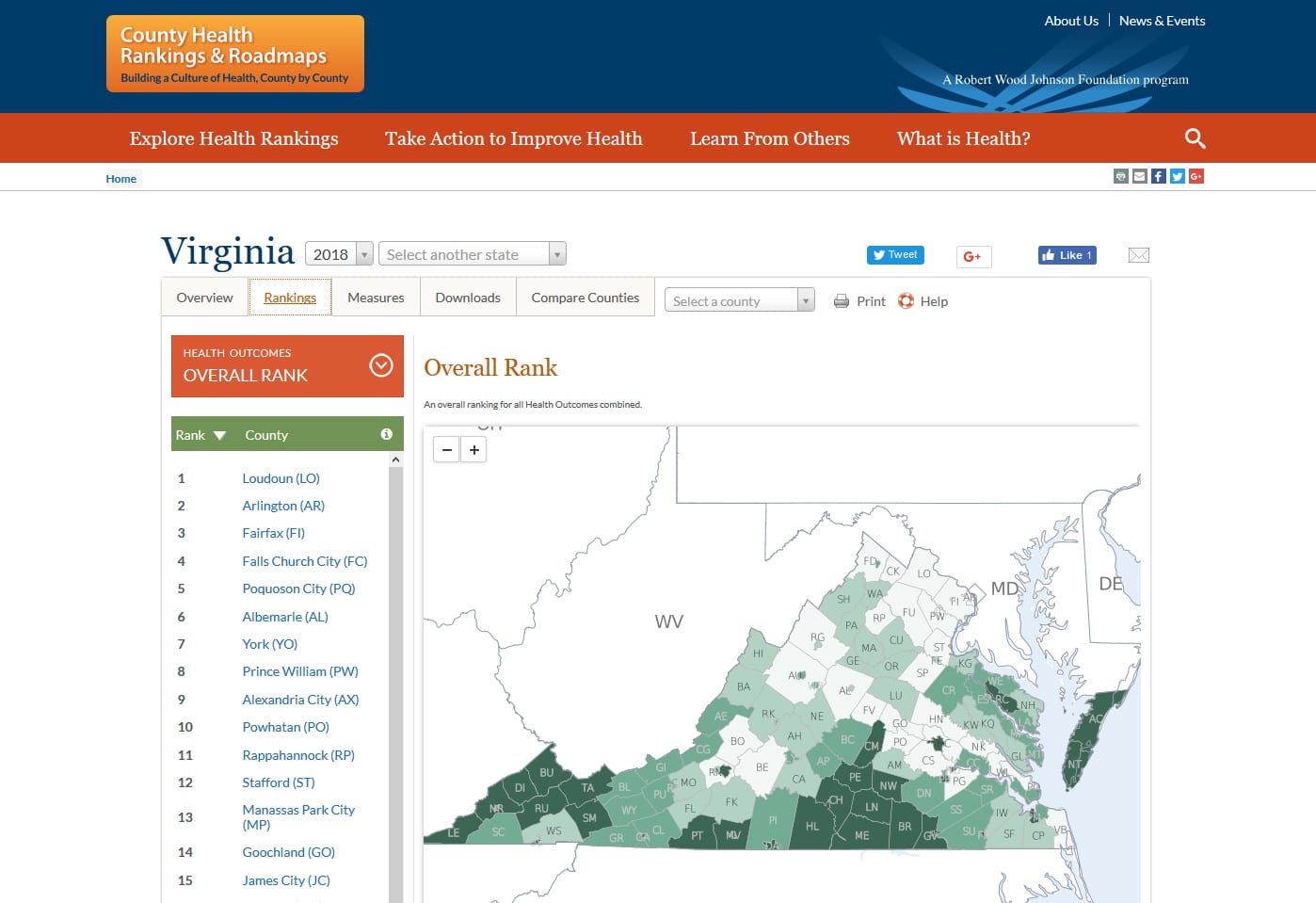 The 2018 RWJF County Health Rankings are here! Each year, County Health Rankings & Roadmaps (CHR&R)—a collaboration between the Robert Wood Johnson Foundation (RWJF) and the University of Wisconsin Institute for Population Health—ranks nearly every county in the U.S on a number of vital health factors. The annual rankings serve as not only a measuring stick for assessing community wellbeing, but also a catalyst to spark conversations around how geography—including both the physical and social environment—can affect health.
Beyond the rankings, CHR&R provides practical tools and resources for communities looking to build a culture of health. The redesigned What Works for Health tool highlights evidence-based programs and policies to aid counties in setting and reaching their health goals. The CHR&R Action Center houses comprehensive guidance regarding not only assessing community needs, but developing strategic communication plans and evaluating current programming.
What's New for 2018
The 2018 rankings feature an enhanced peer county comparison tool, which populates peer counties for your community based on a variety of key indicators, such an unemployment and poverty rates. You can use the tool to compare your county to its peers or any other county included in the rankings.
This year's release also contains equity-focused state reports. These reports identify and underscore critical disparities in health and offer strategies for addressing these gaps.
Join NACo's webinar on April 5 to learn more about what's new this year and how you can use the rankings to improve health in your community!
Key 2018 Rankings Resources
2018 County Health Rankings Key Findings Report  |  Partner Center  |  What Works for Health