July 1, 2015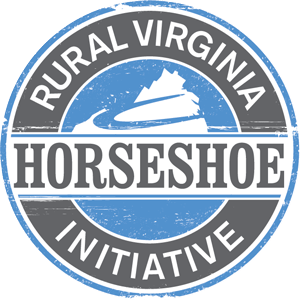 In the three regional meetings held by VACo over the past few months, the need for effective workforce development programs emerged as a major issue. This need has been especially recognized in areas experiencing high unemployment rates and where it will be necessary to match skill sets of the workforce with the needs of industries local officials hope to attract.
The Virginia Foundation for Community College Education (VFRCCE) has launched the Rural Virginia Horseshoe Initiative to transform Virginia's rural communities through higher education and 21st century job skills.
The goals for the Rural Virginia Initiative are highly ambitious. They are to:
• Reduce from 20 percent to 10 percent the number of residents living within the Rural Horseshoe who lack a high school diploma or its equivalent;
• Double the percentage of rural residents who earn an associate degree or other college certification from 26 percent to 52 percent; and
• Double the number of participants in the Great Expectations program for foster youth, as well as the number of foster youth who graduate with an associate degree or a workforce training credential.
The Horseshoe Virginia Initiative hopes to achieve these goals through several strategies including the placement of full-time career coaches in high schools in rural areas across Virginia, and the provision of incentives for GED recipients to continue education and workforce preparation. Horseshoe Virginia also hopes to provide scholarships and other mentoring opportunities for foster youth through the Great Expectations Program.
The name "horseshoe" is derived from the shape of a rural arc that begins in Virginia's eastern shore and extends westward across Southside to Southwest, Virginia and then up the Shenandoah Valley. It's an area that makes up 75 percent of the Commonwealth's geography where half a million people have less than a high school education, which places these areas at a disadvantage when competing for the relocation of businesses and other economic development opportunities.
Horseshoe Virginia also has a goal of establishing a $21 million fund to match funds raised by community colleges in these rural areas.
For more information on Horseshoe Virginia visit this link: http://www.vccs.edu/giving/rural-horseshoe-initiative.
VACo Contact: Larry Land, CAE and Erik Johnston, CAE