January 15, 2014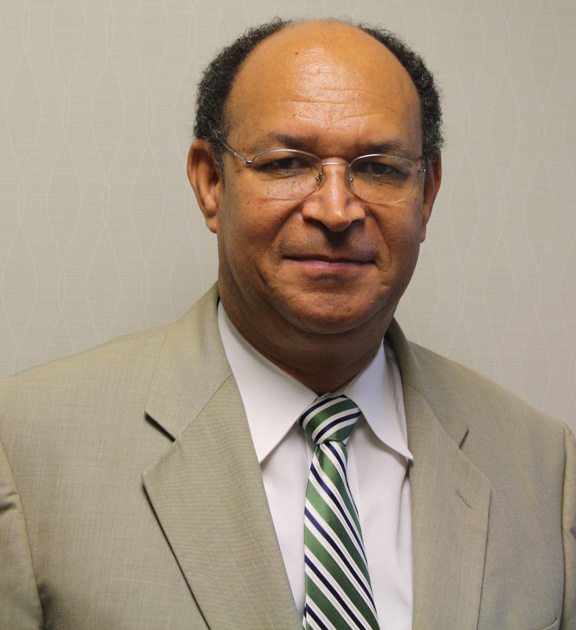 Reprinted with permission from the Virginia Society of CPAs.
The call from the governor's office came as something of a surprise for Virginia Society of CPAs member Jim Holland, CPA. The answer he gave was no surprise at all.
Holland wasted no time in accepting his appointment from former Governor Bob McDonnell to the Virginia Board of Accountancy (VBOA). It's just the latest venture in a lifetime spent serving the Virginia citizens.
"I really look forward to serving the CPAs of Virginia, working with them and serving the public," he said. "I think it's a wonderful opportunity to serve a really great profession and the residents of the Commonwealth of Virginia who rely on the expertise of CPAs."
Holland is no stranger to public service, having spent the past six years on the Chesterfield County Board of Supervisors, where he serves on the Budget and Audit Committee. It's a natural progression from a lengthy accounting career to county government to his new spot on the VBOA.
A full plate
Holland brings a wealth of experience to the VBOA, having spent nearly three decades in industry with Philip Morris. He's also worked as a sole practitioner and a professor in the business school at Virginia Commonwealth University (VCU).
"I bring a broad perspective, probably more than most CPAs have," he said. "I have industry experience, more than 27 years in industry, and more than 20 years as a sole practitioner. I've been practicing for the last three years with Holland and Brown. Also, I bring a wealth of experience in education. I advise students who want to become CPAs. It gives me an opportunity to better serve them."
Wearing all of those hats — supervisor, regulator, educator and CPA — means that Holland has a lot on his plate, but can draw from that diverse background. His wife, Judith, brings her own perspective to the family — she's an accounting teacher at Meadowbrook High School in Chesterfield.
"She gives me a great perspective from the high school level," he said. "As a result of her being in high school, I can shape policy that really helps to shape high schools. Having her there helps me know the importance of accounting in high school. That's something we really need to focus on."
Family lessons
The two-educator family is a reflection of Holland's childhood and the challenges his parents faced growing up black in Jim Crow-era North Carolina. Holland, who served on the Virginia Public School Advisory Board under Governors Mark Warner and Tim Kaine, has made it a priority to protect Chesterfield's educational infrastructure and county residents' access to quality schools.
"My father passed away when I was 13," he said. "I was really raised by my mother on a small farm in North Carolina. In our county, there was no high school when my mother was studying, so she had to curtail her dreams of going to high school, which prevented her from going to college and fulfilling her dreams of being a nurse.
"I made it a personal mission to ensure that everyone can have an opportunity for an education to contribute to society."
Holland took that philosophy to heart, earning his bachelor's degree from Fayetteville State University and his master's in business administration from North Carolina Central University. As is the case with so many CPAs, he followed a professor's good advice into the accounting field.
"I went [to college] to study management. A professor told me that if I studied accounting, I'd always have a job," Holland said. "You know what? He was right."
A profession of integrity
For Holland, one of the most gratifying aspects of the CPA profession is the integrity the designation implies and the practitioners fulfill. He strives to live that value in other areas of his life — he's a deacon and a Sunday school teacher at First Baptist Church Centralia — and keeps it in the forefront of his mind in his professional dealings.
"I heard a story several years ago that when someone is at the end of life, they want two people — a priest and a CPA," he said. "So the CPA ranks pretty high in terms of integrity."