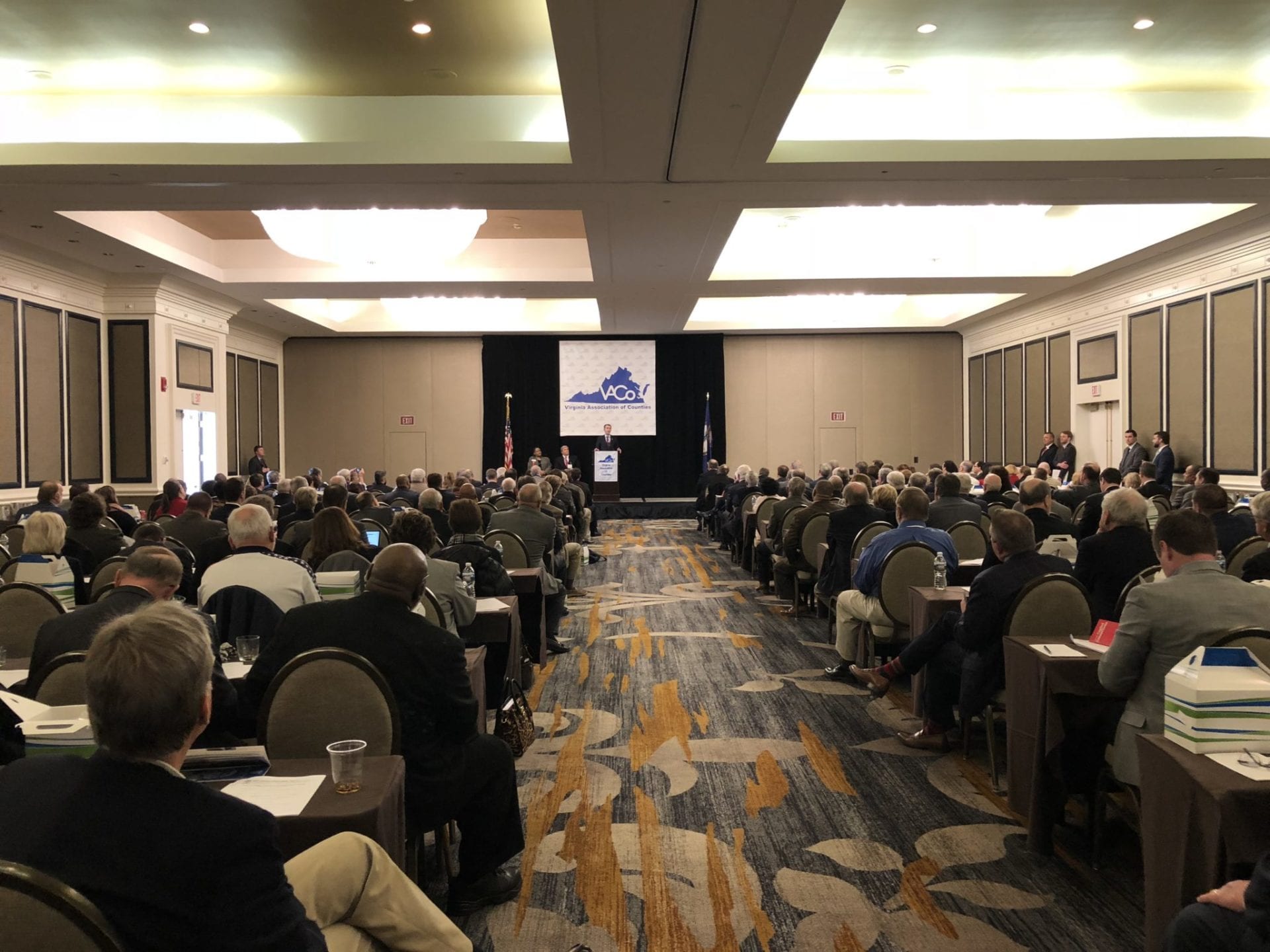 VACo President and King and Queen Supervisor Sherrin Alsop encouraged the crowd of more than 200 County officials to make Thursday their day.
"I know you're excited to start your legislative experience," Alsop said. "Please be sure to talk about the important legislative issues we've discussed. Today is our day – County Government Day."
County elected officials and staff from all over the Commonwealth convened in Richmond to hear Governor Ralph Northam speak and to be briefed by VACo staff on the most pressing legislative issues. County officials then went to the Capitol and advocated on behalf of their localities.
Read the County Government Day Legislative Bulletin
Governor Northam spoke about jobs, education, transportation and called the opioid crisis the biggest challenge in the Commonwealth.
"One point I'd like to make is you don't need a four-year college education to get a good high-paying job," Governor Northam said. "There are jobs in cybersecurity, unmanned aerial systems, biotechnologies, artificial intelligence, data collection, data analysis – these are the jobs of the 21st Century. We need to make sure we prepare our youth for these jobs.
"We actually put a lot of emphasis on the high school level on vocational and technical training, and I will continue to do that."
Watch the video of County Government Day
VACo staff reported on issues ranging from budget amendments to the gutting of local authority to education funding to solar to public safety to FOIA and transportation.
VACo thanks all its members who participated in the legislative process and made a difference for Virginia's Counties.
VACo Contact: Dean Lynch, CAE