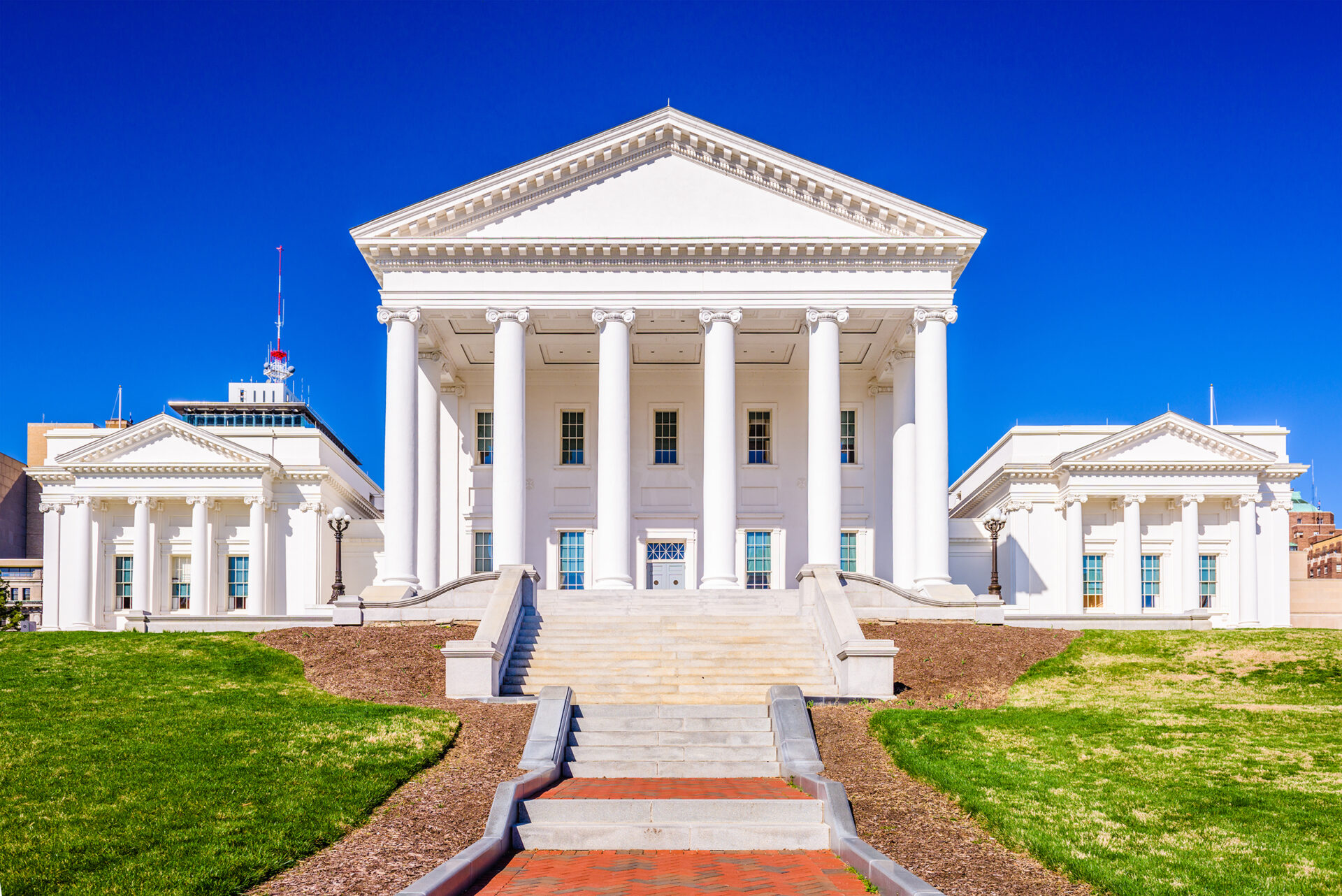 The 2022 General Assembly convened on January 12, with both chambers meeting in person for the first time since spring 2020.  The day was marked by beginnings and endings, as the House elected a new Speaker, Delegate C. Todd Gilbert of Shenandoah County, and welcomed 18 newly-elected members, concluding the day by hosting Governor Northam's final State of the Commonwealth address, as the Governor prepares for the inauguration of his successor this weekend.
Speaker Gilbert pledged a focus on education, economic prosperity and innovation, promising to be "the Speaker for all of Virginia and all of this chamber."  He paid tribute to the last Speaker to hail from Shenandoah County, who was represented in the chamber by his great-grandson.  After the conclusion of the ceremonial portion of the floor session, and after some debate, the House adopted revised rules of procedure.  In a last organizational item for the House, the Speaker's appointments of new chairs and members of House standing committees were announced.  An important task for the day was the adoption of a procedural resolution by the House and the Senate setting out key dates and deadlines for completing consideration of legislation and the state budget this session.  An outline of these key dates as adopted in the procedural resolution is included in a separate article in this edition of Capitol Contact.
Governor Northam's address struck a valedictory tone, reflecting on a series of accomplishments in an eventful term – in the Governor's words, "a more tumultuous four years than I think any of us expected."  He expressed appreciation to the state workforce, his Cabinet members, and staff for their service to Virginians during challenging times, and touted "generational investments" in broadband access and transportation initiatives, as well as progress in economic development, protecting water quality, enhancing access to community college, and expanding early childhood programs.  The Governor thanked legislators for their partnership and encouraged them to continue to build on the state's progress in the coming years.
More than 1,600 bills had been filed as of Thursday morning, and Senate committees have already begun hearing bills.  VACo will be providing regular updates to members in future editions of Capitol Contact.
VACo Contact:  Katie Boyle