Region 12 & 13 Legislative Meeting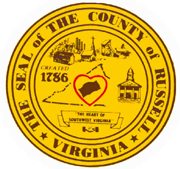 Thursday, September 22 | 6-8pm
Russell County Government Center | 137 Highland Drive | Lebanon, VA 24266
Video of Meeting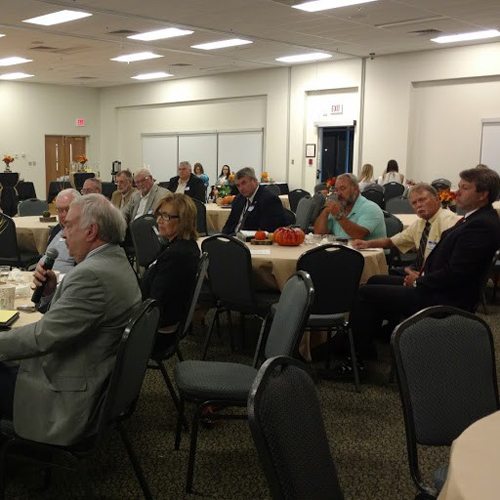 Region 12 and 13 combined meeting draws large crowd of county officials and state legislators
The 2016 round of VACo Regional Legislative Meetings concluded September 22 in Russell County where nearly 70 county officials engaged in a robust dialogue with five state legislators on pressing issues such as local taxation authority, funding for education, regional cooperation, loss of energy related jobs and the effects of opioid abuse on communities.
Representatives from 10 counties were in attendance including Timothy Reeves (Region 12) and Larry Moseley (Region 13) who serve on the VACo Board of Directors. Also in attendance was former VACo President Bob Adkins (Wise County). Participating from the state legislature were Senator Ben Chafin and Delegate Jeffrey Campbell, Delegate Terry Kilgore, Delegate James Morefield and Delegate Todd Pillion.
Mark Flynn, a practicing local government attorney with the firm of Woodley & Flynn PLLC, spoke about differences in tax authority between cities and towns. While cities have "carte blanche" authority to impose certain excise taxes, counties are more limited in their options for generating revenue. For example, with the exception of Arlington and Fairfax, counties cannot impose a tax on the sale of cigarettes. Additionally, counties wishing to impose a meals tax are required to get approval through voter referendum. By comparison cities and towns need only council approval. And whereas counties that do adopt a meal tax cannot exceed 4 percent – there is no such limit on the rate for cities and towns.
Following the presentation each legislator gave a brief overview of issues they are working on for the upcoming General Assembly session. Common themes addressed by the legislators were the loss of jobs due to the closure of coal mines, the need for expanding broadband internet for education and economic development opportunities, and the potential impacts of the proposed merger of Mountain States Health Alliance and the Wellmont Health System.
Up next was the Roundtable Discussion as counties shared their issues and concerns. In regards to revenue authority, many expressed interest in allowing counties to impose taxes on cigarettes and meals (or other local option taxes) so they could spread the tax burden that is heavily reliant on the local real estate tax. Additional items raised included the need for resources to address the opioid drug epidemic, the impacts of state and federal mandates on businesses, and support for greater regional cooperation.
Watch the video of the Region 12-13 Meeting.
VACo Contact: Joe Lerch