June 17, 2015
The Executive Mansion recently announced that the 2015 Holiday Tree theme is "Celebrating Virginia's Localities." Earlier this month, VACo contacted County Board Chairs and County Administrators and Managers by letter requesting a local-artisan made, handcrafted ornament.
The Executive Mansion is looking for a one-of-a-kind, handmade ornament from each county that uniquely represents some feature of the county. Check out the "Executive Mansion Holiday Tree Ornament Ideas" section in future editions of County Connections for tips on where to start!
Guidelines for the artist/artisan-crafted ornaments are
• Each participating locality is asked to submit one holiday ornament
• The theme is the artist/artisan's choice, but we ask that it be something that uniquely represents your county.
• The size of the ornament should be no larger than 6". Shape and material is up to the artist/artisan. The finished ornament should be sent along with the name of the locality and artist placed on the back of the ornament
• The artist/artisan should reside in or near the locality. As they may feature a children-themed tree in the future, they are asking that this year's ornaments be created by adults
• No purchased ornaments
• Deadline for submitting the ornament is November 2.
The Executive Mansion recommends contacting a local college, art league, art guild or other local art organizations for submittals. Ornaments will be kept at VACo to decorate future holiday trees on display in our lobby. We've already received submittals from Stafford and Grayson Counties. Thank you! Once complete, please send to VACo. Should you have any questions, please do not hesitate to contact Amy at 804.788.6652 or avealey@vaco.org. Celebrate the holidays with Virginia's localities!
VACo Contact: Amy Elizabeth Vealey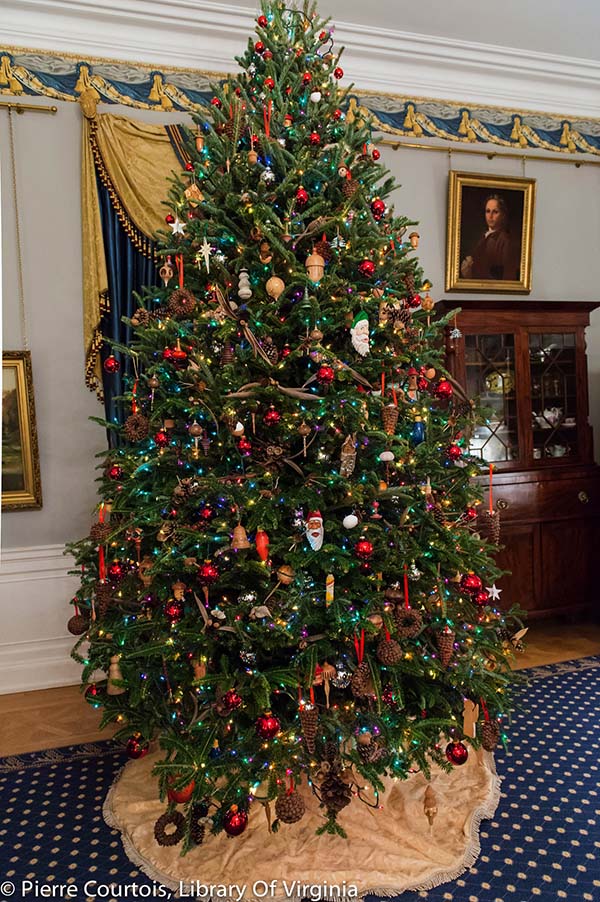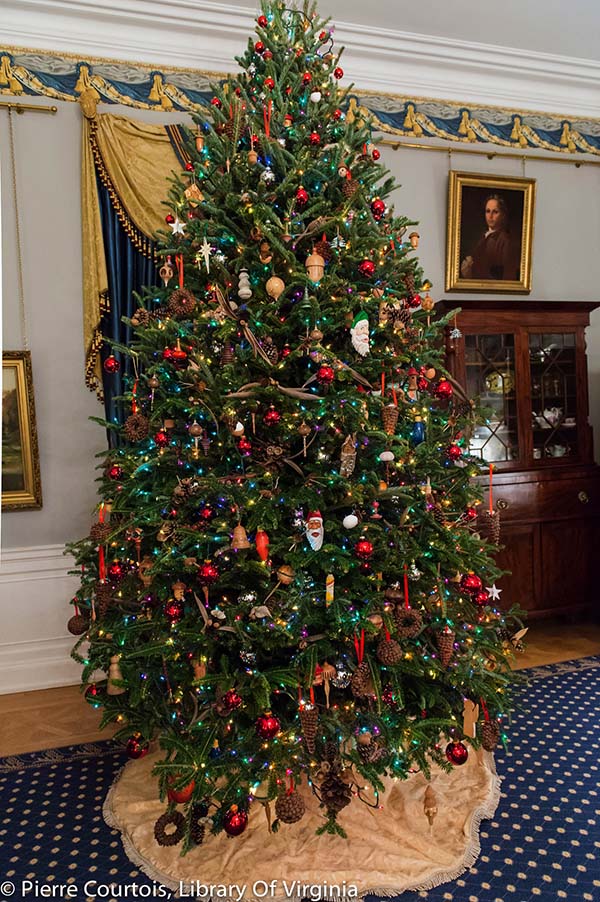 THE EXECUTIVE MANSION HOLIDAY TREE 2014
Governor's Mansion Holiday Tree Ornament Ideas
Think about materials that are indigenous to your county, such as wood, foliage, crop or food item, fabric, rock, glass, straw, bark, or seashells. Could these be gathered and shaped, painted, or put together in a collage that represents your county?