Rural Caucus Reception

January 30, 2019 | Omni Richmond Hotel | Richmond
---
Governor Northam Stresses Economic Development at 2018 Annual Virginia Rural Caucus Reception and Dinner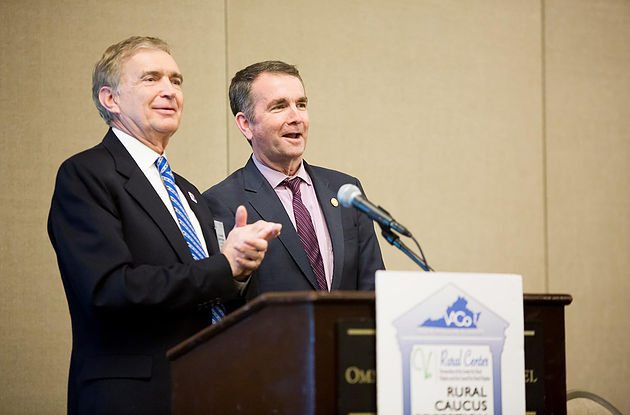 Governor Ralph Northam said that promoting economic development was his administration's number one priority, addressing a packed house at the annual Rural Caucus Reception and Dinner on Feb. 7.
The ultimate goal said Northam, a rural Virginia native, is to return Virginia to its former ranking as the top state in the country to do business. Reaching that goal will require boosting economic growth across the entire Commonwealth – including rural Virginia.
"If I have anything to do with it, we need to be back at number one," said Northam "And we can make that happen if we work together."
Hosted by the Virginia Rural Center and the Virginia Association of Counties (VACo), the annual Rural Caucus Reception and Dinner assembled nearly 200 business and government leaders from across the state, including administration officials, General Assembly members and local elected officials.
Read the rest of the story at the Center for Rural Virginia website.