Finance Forum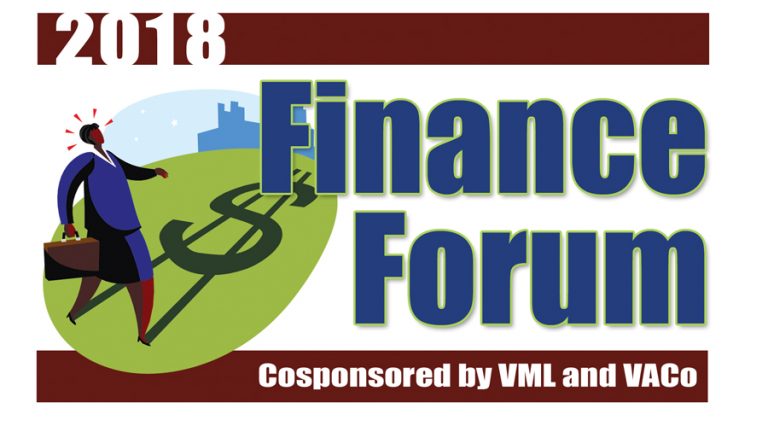 Wednesday, January 3, 2018
Omni Richmond Hotel | | 100 South 12th Street | Richmond, VA 23219
AGENDA | REGISTER
This popular forum, held each year prior to the start of the General Assembly, provides an excellent opportunity for local elected officials and staff to be brought up to date on a number of important fiscal issues.
Who should attend
Members of city and town councils and county boards of supervisors, managers and administrators, budget and finance officers, legislative liaisons, and other interested local government staff.
2018 AGENDA TOPICS
State Budget and Revenue Outlook
2018-2020 State General Fund Budget: Where does local government go from here?
2017 Election: What are the consequences in the 2018 Session?
Local Retirement and Teacher Retirement Systems: What's behind the new rates and what is the future likely to bring?
Fiscal Stewardship: What you need to know and what you need to do as an elected official?