VACo Region Reapportionment Committee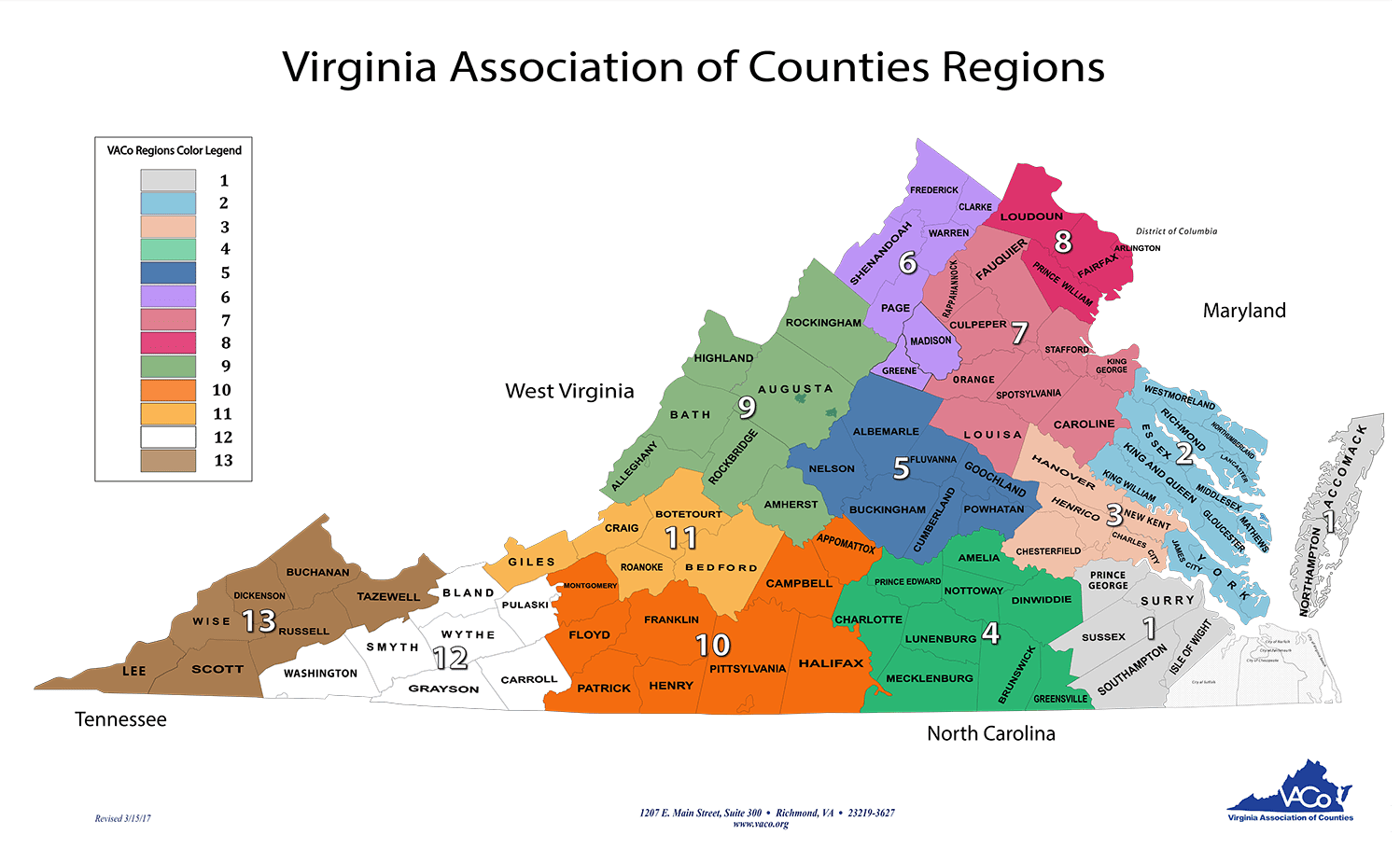 VACo's reapportionment committee has been formed under the leadership of Chair Steve Bowen and Vice Chair Penny Gross and is in the process of collecting information to assist in the reapportionment process. The committee seeks your input on regional representation on the VACo Board of Directors.
Please share your thoughts by answering the question below.