Baker Tilly
Baker Tilly Virchow Krause, LLP (Baker Tilly) is a leading advisory, tax and assurance firm whose specialized professionals guide clients through an ever-changing world, helping them deliver efficient, cost effective services now and anticipate the needs of tomorrow.
Originating in 1931, Baker Tilly has grown significantly over the years, and is an independent member of Baker Tilly International, the world's 10th largest network.
In early 2019, Baker Tilly joined with Springsted Incorporated and Umbaugh and Associates, creating one of the largest independent municipal advisory practices in the U.S. Together, Springsted and Umbaugh bring nearly 200 team members and more than 130 years of combined operating experience. The consolidated Baker Tilly public sector team brings together a unique set of resources, creating a practice consisting of more than 420 professionals in offices strategically located throughout the U.S., including our local presence in the Richmond area.
With extensive experience managing, leading and advising organizations of all sizes, Baker Tilly's Strategy and Management Consulting team is committed to supplying creative, practical and cost-effective solutions to counties, cities, towns, municipal utilities, authorities, public schools, higher education organizations as well as states and special agencies. Our broad expertise, complimentary offerings, and unique methodologies have positioned us among the leading advisory practices dedicated to public sector human resources.
Assistance we can provide local governments in the Commonwealth include:
Executive recruitment
Community surveys
Election and referendum services
Economic Development Assistance
Organizational and Operational Assessments
Web-based HR solutions
Compensation Studies
HR Consulting, including:

Performance Assessment
Staffing and Structural Plans
Succession Management
Employee Career Strategies
---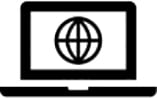 Does your Human Resources department respond to multiple salary surveys on an annual basis?

Does your organization receive countless requests for information on benefits or variable pay practices?

Could all that time be spent on something more strategic or impactful?
There's a solution…it's called SurveyNavigator™
Baker Tilly, a leading provider of custom classification and compensation studies, offers SurveyNavigator™ as a value-added service to our public sector client base. Our goal is to maintain a "one-stop" source for reputable total compensation information on the jobs most commonly found in your specific industry and geographic area.
SurveyNavigator™ enables public agencies to:
Minimize the time spent conducting and responding to total compensation surveys
Increase efficiencies in their base salary and benefits comparisons
Improve the accuracy and integrity of benchmarking compensation and benefits plans
Maintain a more competitive position for the recruitment and retention of employees
Contact
Steven Miner | Managing Director, Talent Management Group
T: 651.562.2383
M: 804.240.9760
Email: Steve.Miner@bakertilly.com 
Website: bakertilly.com
Baker Tilly Virchow Krause, LLP trading as Baker Tilly is a member of the global network of Baker Tilly International Ltd., the members of which are separate and independent legal entities. © 2020 Baker Tilly Virchow Krause, LLP
---