US Census 2020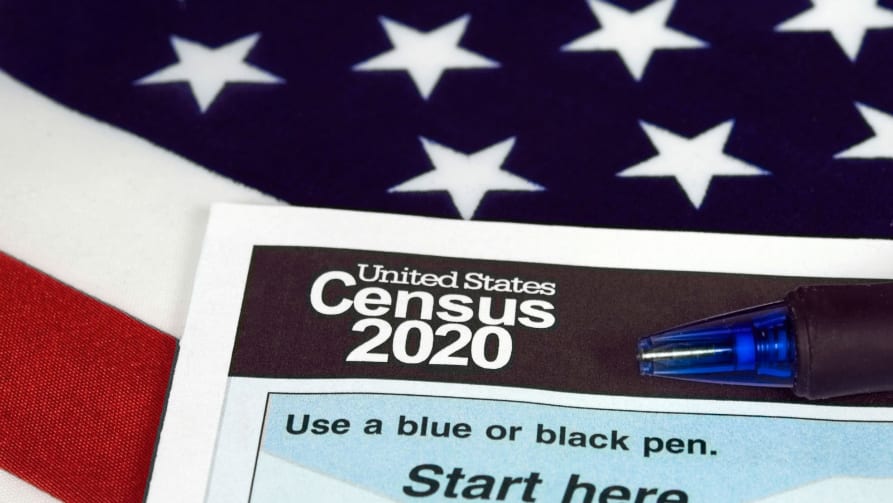 The 2020 Census is vitally important to Virginia counties – it will determine the state's representation in Congress, guide the redrawing of legislative districts within the state, influence the allocation of billions of dollars in federal funding, and generate valuable data that can help direct economic development and other decisions for years to come. VACo developed this webpage to assist in sharing resources with our members as counties prepare for a successful 2020 Census.
Census Contact for Virginia
Paul Reyes | Assistant Regional Census Manager | lil.paul.reyes@2020census.gov | 267.780.2402
---
VACo RESOURCES
The 2020 Census matters to Virginia's children and localities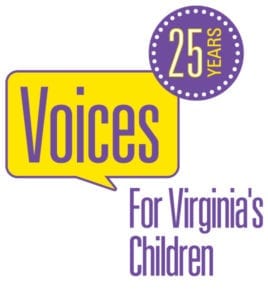 As Virginia counties prepare for the 2020 Census, VACo has joined forces with Voices for Virginia's Children to share information with our members to help ensure a successful count of all county residents. An introductory message from Voices for Virginia's Children about the importance of the Census and VACo's partnership with Voices is below. Look for more information about the Census in forthcoming editions of County Connections! READ MORE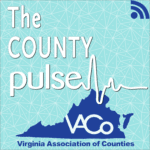 Listen to the County Pulse Podcast with Voices for Virginia's Children Executive Director Margaret Nimmo Holland | March 29, 2019
Margaret Nimmo Holland's Column in the Richmond Times-Dispatch | Counting everyone is crucial: Why the 2020 Census matters to Virginia | March 30, 2019
—
Preparing for the 2020 Census: Complete Count Committees

The 2020 Census is less than a year away! A great way to help ensure a successful count of all Virginians is to channel the energy, creative thinking, and social ties already existing within your community by creating a Complete Count Committee. READ MORE
—
Preparing for the 2020 Census: Making Sure Young Children are Counted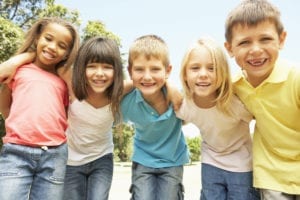 Kids count in Virginia, and it's important that they be counted in the 2020 Census, too. Communities care deeply about their youngest members, but in the last Census, very young children were the age group most likely to be missed. In preparation for the 2020 Census, efforts are underway to improve this situation, and there are many ways that local governments can help ensure that their smallest residents are counted. READ MORE
—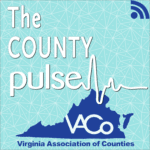 Listen to the County Pulse Podcast: Loudoun County Preps for the 2020 Census | April 10, 2019
Host Joe Lerch speaks with Gwen Kennedy, Loudoun County's Legislative Liaison, about what the Northern Virginia locality is doing to prepare for the 2020 Census approaches. This episode is sponsored by Enterprise Fleet Management – the No. 1 leasing solution for County fleets.
Link to ROAM Tool
Localities can use this tool to see where hard-to-survey areas have been in the past.
---
NEED TO KNOW
UNDERSTANDING CENSUS 2020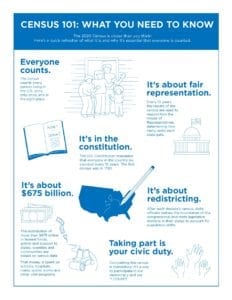 Census 101: What you need to know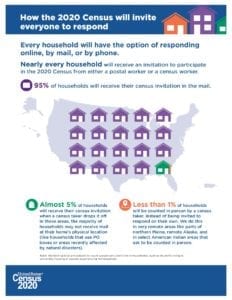 How the 2020 Census will invite everyone to respond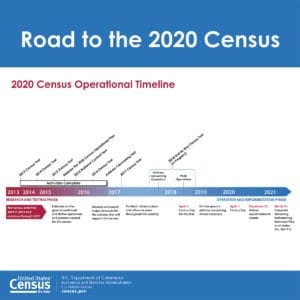 2020 Census Operational Timeline
—
Complete Count Committees
2020 Census: How to Get Involved
The 2020 Census provides an opportunity for everyone to be counted. Tribal, state, and local governments; community based organizations; faith-based groups; schools; businesses; the media; and others play a key role in developing partners to educate and motivate residents to participate in the 2020 Census.
When community members are informed, they are more likely to respond to the census. Through collaborative partnerships, the U.S. Census Bureau and community leaders can reach the shared goal of counting EVERYONE in 2020.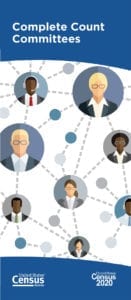 Download Complete Count Committee Pamphlet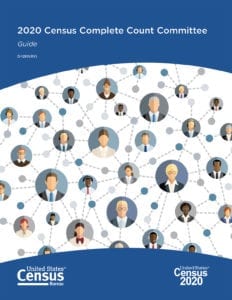 Download 2020 Census Complete Count Committee Guide
Virginia Complete Count Commission
Check out the Resources for Localities – https://www.commonwealth.virginia.gov/advisory-boards/virginia-complete-count-commission
—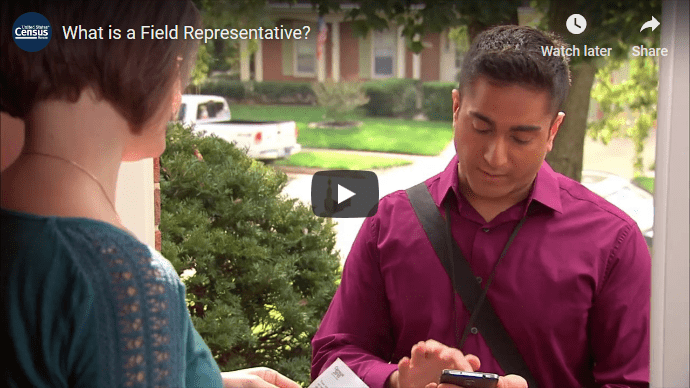 How to Identify a Census Employee?
READ MORE
—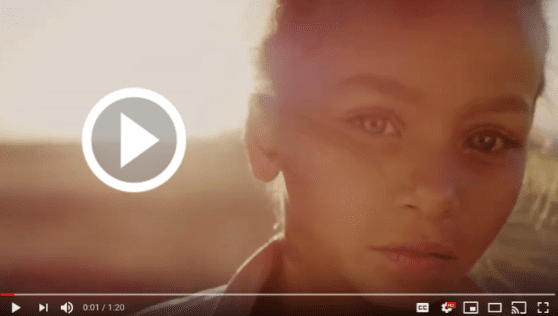 Shape Your Future
Can one girl in a small town, an architect in a major city, and a suburban high school coach shape the future of the United States? Yes, they can. Watch the video.
—

2020 Census Jobs
Earn extra income while helping your community. The U.S. Census Bureau is recruiting thousands of people across the country to assist with the 2020 Census count. APPLY NOW
---
FURTHER READING
StatChat | Weldon Cooper Center for Public Service

Census Data: Indispensable Intelligence for the Nation
In today's data-rich, technology-driven world, the decennial counting of every person in the United States may seem archaic. However, the census is unique as it counts everybody living in the U.S. and is the foundation for all data collections. On the government side, census data informs how congressional districts are redrawn and determines where government funds go. On the private sector side, businesses use the data to decide where they should set up shop. Institutions big and small use census-derived data to decide how to set goals, distribute resources, and evaluate outcomes. An accurate census is critical for all.
The U.S. is not alone in conducting a census. Most countries around the world perform some type of enumeration at least once every 10 years, and some once every five years. Others like Germany and Scandinavian countries use a constantly updated register-based census model, in which existing data is collected from administrative registries, such as municipalities and federal employment agencies to track population change.
Power and Money: Why the Census is Important
The U.S. Constitution requires that every 10 years we take a count— or a census—of America's population in all 50 states, the District of Columbia, Puerto Rico, and the Island Areas. The decennial census is the largest peacetime mobilization of the U.S. government, relying on each household to self- report the number of residents and their demographic characteristics. In addition, the census hires hundreds of thousands of temporary staff to help enumerate those who do not respond to the census form, making sure EVERYBODY is counted.
As we approach the 2020 census, the nation has changed considerably with a much healthier economy than nine years ago. It is vitally important that this count be successful and accurate, not only to help track these changes from the last decade but also to preserve our rights of equal representation. The census results determine substantial outcomes; democracy and lots of money are at stake.
—
COUNTING FOR DOLLARS 2020: The Role of the Decennial Census in the Geographic Distribution of Federal Funds
Project conducted by Andrew Reamer | Research Professor | George Washington University
As directed by Congress, several hundred federal financial assistance programs rely on data derived from the Decennial Census to guide the geographic distribution of funds to states, counties, cities, and households. To better understand the fiscal impacts of the upcoming 2020 Census on states and local areas, the Counting for Dollars Project aims to:
identify each federal program that geographically distributes financial assistance based, in whole or part, on data derived from the Decennial Census; and
ascertain the connection between Decennial Census accuracy and the equitable distribution of funds to states and local areas.
—
EVERYONE COUNTS | Census 2020 Report | National Association of Counties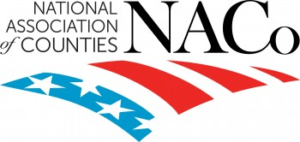 The 2020 Census is coming around – and counties need to prepare. The census population counts have major implications for how a large portion of federal dollars are distributed to states and local governments, as well as for congressional redistricting and for enforcing civil rights laws. The decennial census has a major effect on counties and county leaders can play a significant role in the effective rollout of the census.
At NACo's 2017 Annual Conference, the Counties Futures Lab and the International Association of Assessing Officers (IAAO) hosted a session on the significance of the decennial census to counties, the rollout of the 2020 Census and how county officials can help the process. Steven Gallardo, Supervisor, Maricopa County, Ariz., and John Wilson, Assessor, King County, Wash. provided the county perspective. Maria Olmedo-Malagon, Program Manager, 2020 Census Communications Campaign, U.S. Census Bureau and Gretchen Gooding, Survey Statistician, American Community Survey (ACS) Office, U.S. Census Bureau shared their expertise on the significance of the census and the ACS. Ms. Olmedo-Malagon provided a presentation on the decennial census and ACS, with a focus on the 2020 Census (See "The 2020 Census: Preparing for the Road Ahead") presentation.
—
Editorial: Counting our children | Richmond Times-Dispatch
With less than a year to go, outreach efforts for the 2020 census are underway. And, rightfully so, accuracy is paramount and time is of the essence.
As part of its push to educate the public, the Virginia Complete Count Commission website brings visitors back to grade school, testing knowledge of the census with a brief but essential "messaging pop quiz."
Question 8 was eye-opening: "Which population is the hardest to count (of those listed below)?
---
VACo CONTACTS
Katie Boyle | Director of Government Affairs | kboyle@vaco.org
Joe Lerch, AICP | Director of Local Government Policy | jlerch@vaco.org