Partners
VACo Group Self-Insurance Risk Pool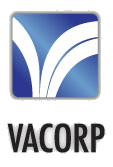 Virginia Association of Counties Group Self-Insurance Risk Pool (VACoRP) is the number one coverage provider of property, liability, and workers' compensation coverages and related risk management services for counties, county-related agencies, and school divisions in Virginia. VACoRP is a member-owned program governed by a seven member supervisory board, which is elected from the general membership of the Pool. The primary objective is to provide equitable rates allowing for stable pricing for long-term budgeting purposes. Public entities and school divisions throughout Virginia count on VACoRP for their coverage and risk management needs.
For additional information, contact Chris Carey, Administrator, chris@vacoins.org.
—
U.S. Communities: Government Purchasing Alliance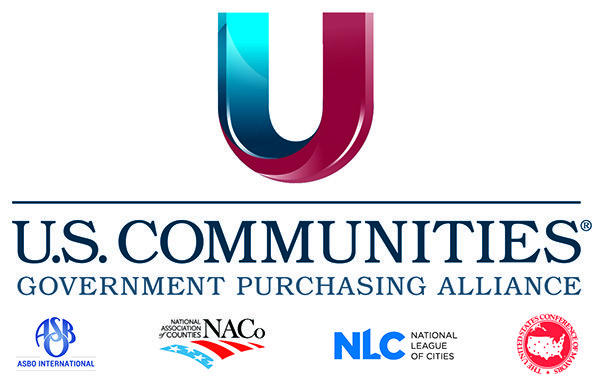 VACo is proud to sponsor the U.S. Communities Government Purchasing Alliance. U.S. Communities is the leading national government purchasing cooperative that reduces the cost of goods and services by aggregating the purchasing power of public agencies nationwide. U.S. Communities provides participants with access to a broad line of competitively solicited contracts with national suppliers that have committed to providing their best overall public agency pricing.
An impartial lead public agency competitively solicits, evaluates and awards all contracts in accordance with their public purchasing rules and regulations. Applying these competitive principles satisfies the competitive bid requirements of most state and local government agencies.
U.S. Communities is proud to be the only government purchasing cooperative organization founded by public agencies for public agencies. Additionally, U.S. Communities is overseen by an Advisory Board of key public procurement professionals.
For more information, visit www.uscommunities.org.
—
VML/VACo Finance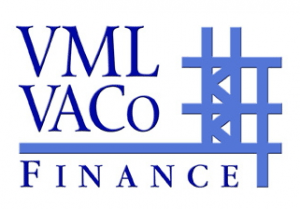 VML/VACo Finance is the financial services arm of the Virginia Association of Counties (VACo) and Virginia Municipal League (VML). We provide high quality financial services at low costs, a goal achieved through cost-sharing. Since its founding, VML/VACo Finance has made over $750 million in loans to Virginia localities through its long-term, short-term, and interim financing programs. The VACo/VML Pooled OPEB Trust, created in 2008, is the now the largest pooled OPEB trust in the nation – and we're a leading provider of OPEB actuarial services as well. The Accounting Services program provides interim finance professionals and services to local governments throughout the Commonwealth.
All of our programs are designed to benefit a wide range of localities, including counties of all sizes and credit strengths. For more information, contact Steve Mulroy at 804.648.0635 or info@valocalfinance.org. Visit our Web site at www.valocalfinance.org.
—
eConnectDirect

The Virginia Association of Counties (VACo) in partnership with the National Association of Counties Financial Services Center (NACo-FSC) is endorsing eConnectDirect®, an online platform that provides county treasurers and finance directors the ability to manage their fixed-income investments.
eConnectDirect® was designed by Multi-Bank Securities, Inc. (MBS), a broker-dealer firm registered with the SEC and MSRB, and a member firm of FINRA and SIPC. The site is an online platform that provides county treasurers and finance officers with the tools to search, select, transact and manage their fixed-income portfolios. While eConnectDirect® allows customers to be self-sufficient, the service also allows them to work with licensed MBS account executives, working side-by-side with county finance staff on fixed-income investment decisions they wish to make or to answer any questions clients have.
Among the many features of eConnectDirect®, treasurers and finance directors receive tools that allow for simple navigation across multiple fixed-income markets and access to new issue and secondary bonds, including U.S. Treasuries, U.S. agencies, certificates of deposit, corporates and municipal securities. eConnectDirect® provides a transparent view of the marketplace by compiling bond offerings from hundreds of broker-dealers, supporting best execution practices and providing treasurers the ability to make informed, unbiased financial decisions.
Discover new possibilities with eConnectDirect
VACo Announcement of New Partnership
NACo Announcement of New Partnership
Contact
Peter Torvik | Senior Vice President
Fifth Street Towers | Suite 1250
100 South Fifth Street | Minneapolis, MN 55402
Phone: 888.537.2056 | Fax: 888.537.2056
Email: ptorvik@mbssecurities.com | Website: www.mbssecurities.com
—
Nationwide Retirement Solutions

Nationwide Retirement Solutions is a pioneer in the industry as it played a vital role in the creation of IRC Section 457 three decades ago, and today is considered a market leader in providing public sector deferred compensation services. In addition, they are celebrating their 25th year of partnership with the National Association of Counties (NACo). Known in the industry as The Education Company, Nationwide specializes in educating employees on retirement and the benefits of deferred compensation. The focus on education extends to the plan sponsor as they offer a comprehensive education program that includes quarterly legislative updates, a legal staff dedicated to assisting public sector entities, and a plan sponsor handbook defining the responsibilities of a fiduciary.
Plan Highlights
• Unique retirement education
• Broad range of investment options from numerous investment managers
• Professionally managed asset allocation funds available for various investor types
• Competitive fixed interest rate
• Award-winning Web site with retirement planning tools at www.nrsforu.com
• Morningstar ClearFuture® investment guidance and education tool
• Access to more than 50 NASD Series 6 and 63, Life, Health and Variable Annuity licensed "Reps-on Call" via toll-free phone lines during extended business hours (8 a.m. – 9 p.m.)
• Retirement planning specialists available to assist in developing distribution strategies
• Local retirement specialists who are Registered Representatives of Nationwide Investment Services Corporation, member NASD.
Please contact Linda Barber at 614.854.8895 or at barberl@nationwide.com, if you have any questions. The unregistered group variable annuity (TSP-556) and group fixed annuity (TSP-557) are issued by Nationwide Life Insurance Company, Columbus, Ohio.
—
GovDeals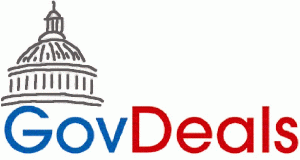 GovDeals is a state-of-the-art auction service that allows VACo members to conduct on-line transactions of surplus, abandoned and confiscated equipment and property via the Internet. Not only can VACo members list their items for sale immediately as they are declared surplus, but they are instantly exposed to a large group of registered buyers interested in government surplus. GovDeals now offers Flexible Pricing Options in addition to Financial Settlement Services, which allows GovDeals to collect all surplus auction proceeds electronically from buyers through PayPal, Wire Transfer and Credit Card. GovDeals also offers onsite training, ongoing help desk support, asset promotion and press release assistance to all VACo members. For more information, visit www.govdeals.com