Local Government Day
The Virginia Association of Counties, the Virginia Municipal League and the Virginia Association of Planning District Commissions join forces to co-sponsor Local Government Day every year in early February.
VACo and VML staff members report on legislation affecting local governments, then local officials are encouraged to go to the state Capitol to participate in committee meetings and lobby state legislators. In the evening, local officials are strongly encouraged to invite their state legislators to dinner.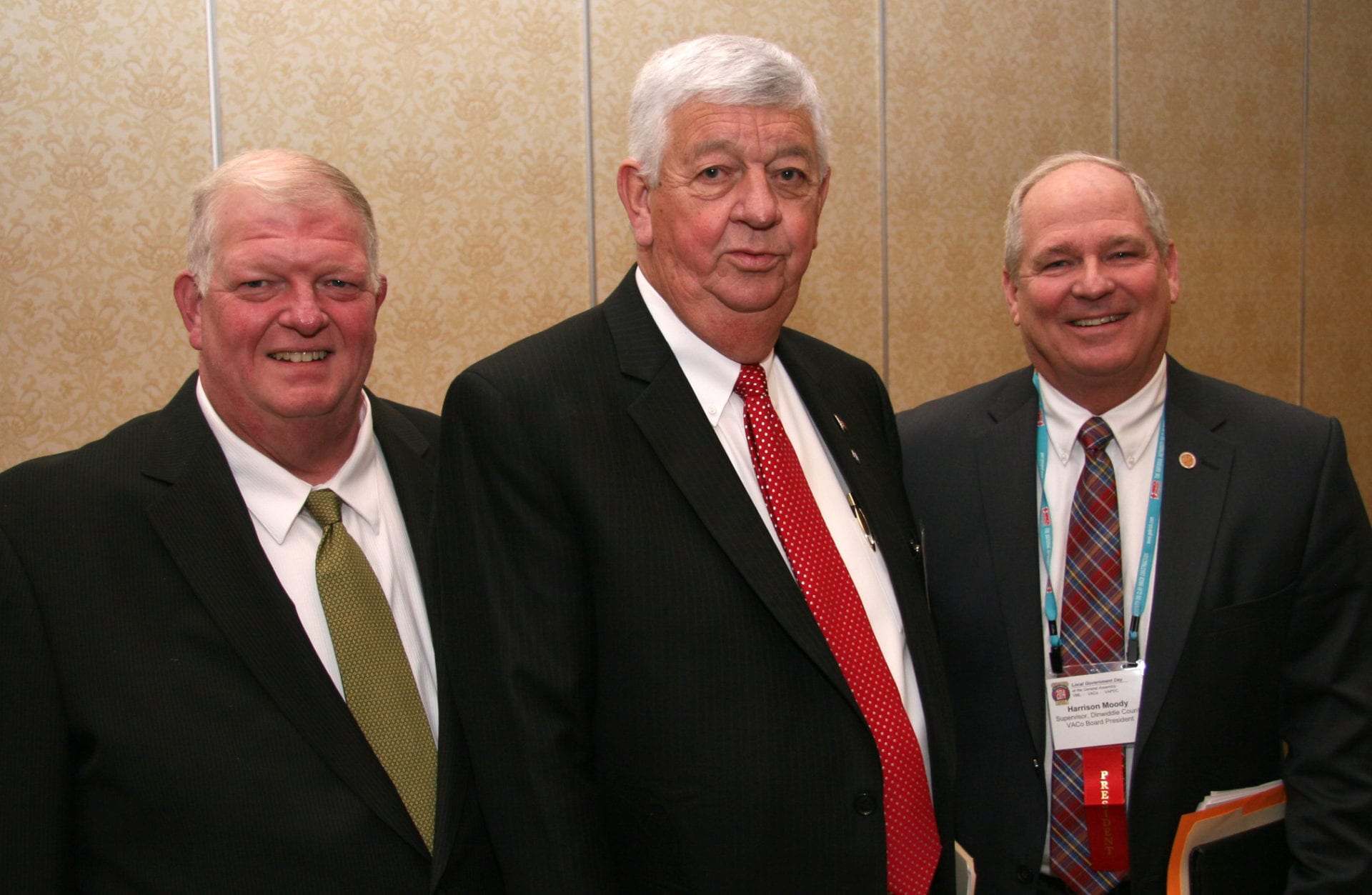 Three Presidents — (From left to right) Woody Harris, President
of the VAPDC; David Helms, VML President; and Harrison Moody,
VACo President.
The 2014 event was held on February 6 in Richmond. More than 400 local government leaders attended. Governor Terry McAuliffe was the keynote speaker.
Watch Governor Terry McAuliffe's speech.
Read the Local Government Day Bulletin.
Read VACo's Legislative Digest.