The Voice of the
Commonwealth's Counties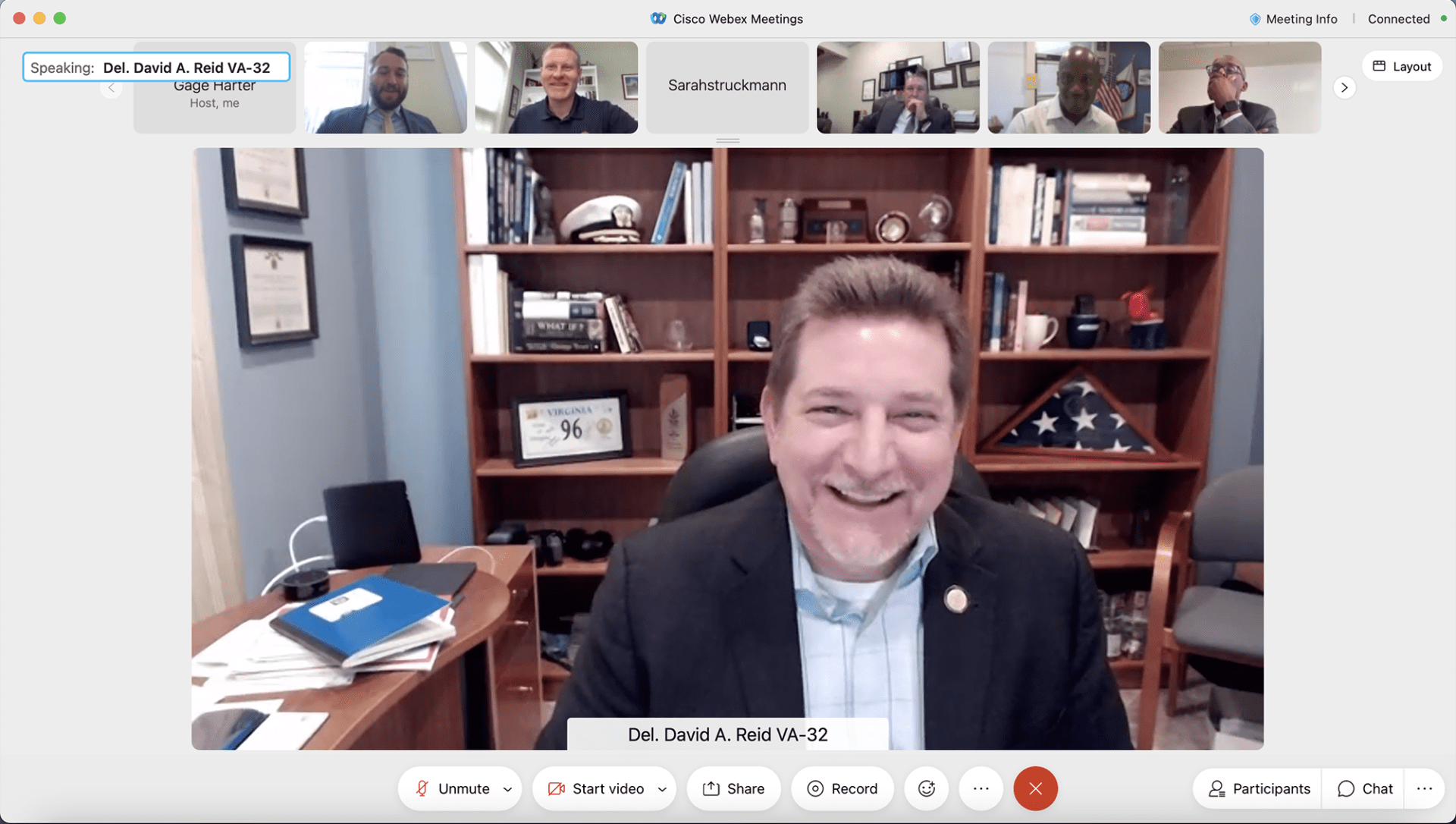 PHOTO: Delegate David Reid speaks to local leaders of Regions 6 & 7 & 8
VACo Concludes Regional Meetings for 2021 with September 23 Virtual Visit to Regions 6, 7, and 8
VACo concluded its 2021 regional meetings season with a lively discussion of issues affecting counties in Regions 6, 7, and 8, including perspectives from several members of the regional delegation regarding their expectations for the upcoming General Assembly session.  VACo appreciates the participation of Senator Jennifer Boysko, Delegate Vivian Watts, Delegate Mark Keam, Delegate David Reid, and Delegate Suhas Subramanyam, as well as representatives from the offices of Senator David Marsden, Senator Scott Surovell, Delegate David LaRock, and Delegate Kathy Tran.  Legislators offered remarks on priority issues for the 2022 session, including paid family and medical leave; assistance to small businesses; workforce development; transportation needs; the process of public contracting; tax reform; and staffing standards for nursing facilities, among other issues.
VACo staff provided an update on the implementation of the American Rescue Plan Act, to include an overview of key aspects of the state's deployment of its State Coronavirus Fiscal Recovery Funds during the August 2021 special session.  During the roundtable discussion of county priorities, some attendees shared potential uses of Local Coronavirus Fiscal Recovery Funds that are under consideration in their respective counties, including assistance to emergency medical services providers, public health facility needs, hazard pay, and food assistance.
Counties discussed a variety of legislative priorities, with several jurisdictions discussing the importance of broadband access and challenges created when state-provided salary increases require significant local dollars to meet local matching requirements, as well as to ensure equity between state-funded and locally-funded positions.  Other priority issues included harmful algae blooms; jail costs; the state's contribution to K-12; flexibility in the use of Children's Services Act funding to support children in public school settings; restoration of the distribution of recordation taxes to local governments; transportation funding; affordable housing; workforce needs at Community Services Boards, and flexibility in holding certain meetings via electronic means.
VACo extends its appreciation to all members who participated in regional meetings throughout the spring, summer, and fall of 2021, as well as to legislators, speakers, and sponsors.  The information shared at these meetings is vital to VACo's legislative process and helps to shape VACo's advocacy priorities for the upcoming legislative session.
VACo Contact:  Katie Boyle
---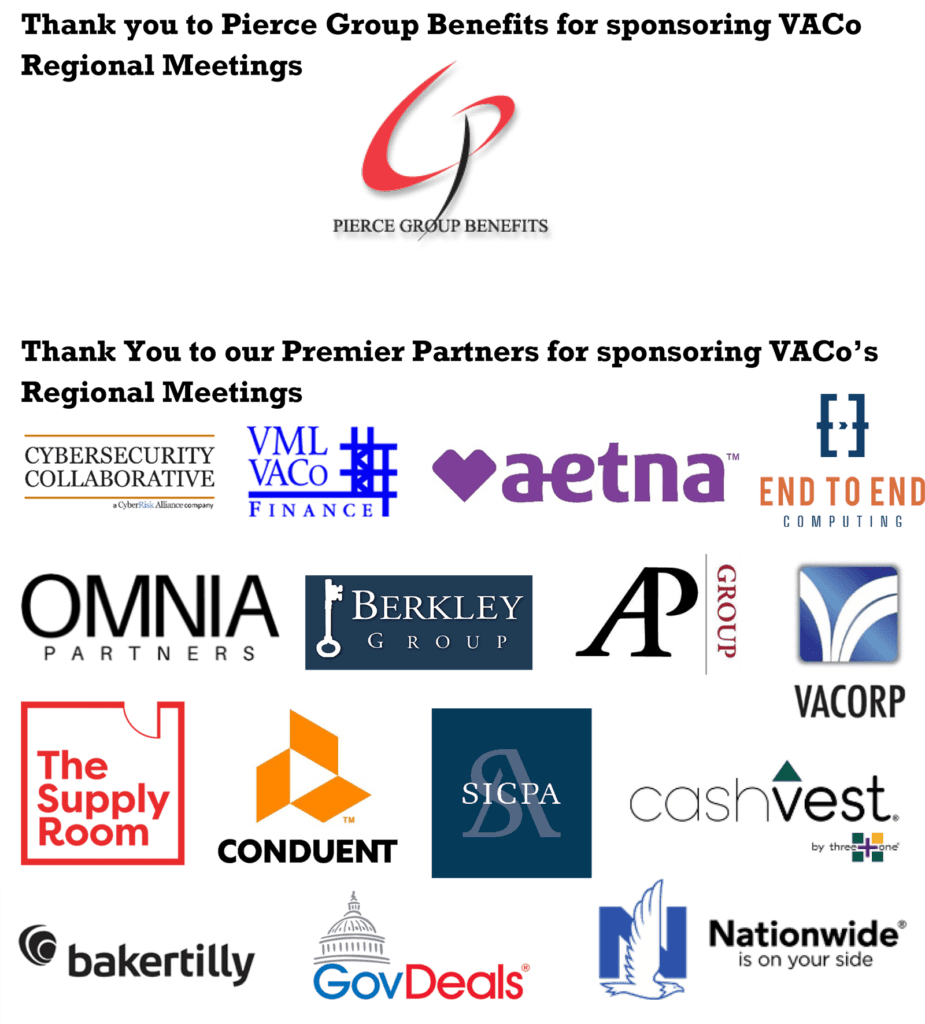 Website Created By