The Voice of the
Commonwealth's Counties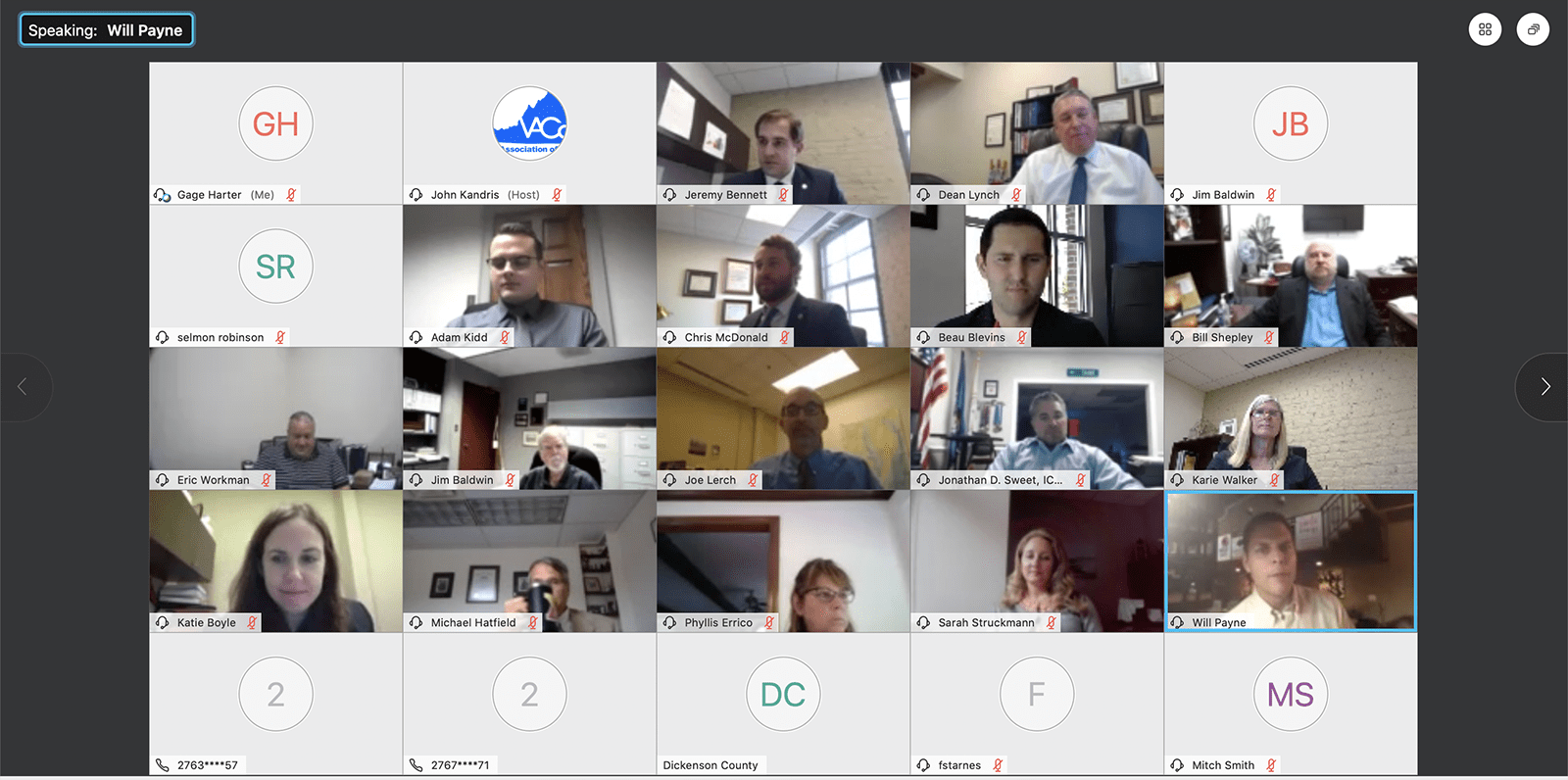 Economic development discussions dominated Regions 12 & 13 Meeting

Members of VACo Regions 12 & 13 gathered on September 29 for the sixth and final VACo Virtual Regional Meeting. County staff, local Boards of Supervisors and planning district commission representatives attended and discussed top region priorities. The region's House of Delegates and Senate members were working on pressing legislation and a revised state budget at the Special Session that day and therefore were unable to attend.
Dean Lynch, VACo Executive Director and a Southwest Virginia native, initiated proceedings and reflected how different the meeting would be if it were in-person. He reminded county members that VACo is working on the 2021 legislative platform, and asked participants to send their top priorities in writing so concerns are heard and taken into consideration.
Gage Harter gave the audience a sneak peak of the VACo 86th Annual Conference Agenda. The conference will be held on November 9-11 virtually through Webex. Governor Northam will deliver the keynote address. There will be breakout sessions on the budget, economic development, education, broadband, an analysis of the elections, affordable housing, emerging risks for county governments, energy, and more. To register for the conference, please click here. We would love to see you there!
Guest speaker Will Payne, Managing Partner of Coalfield Strategies and project lead for Invest SWVA, gave a presentation on several economic development initiatives throughout Southwest Virginia. There is much excitement as the region continues to re-define itself.
Among the projects underway:
The region is involved in growing specialty malting grains to supply the craft beer industry in Virginia and in neighboring states. A grain terminal and processing facility are being developed to further help scale up this project.
Southwest Virginia is seizing the opportunity to be a leader in energy. An energy park is planned that will include diverse businesses – such as labs, stim projects, innovation think tanks and manufacturing.

Energy storage technology, and in particular pumped hydro storage – is also being developed.
Advanced filtration systems are being implemented to remove pollutants from coal facilities and chicken processing plants
Ample time was provided for county leaders to discuss their top priorities, which included how to spend CARES funding, economic development, education, how to support small businesses, food programs, broadband, law enforcement, and the long-lasting effects of COVID-19 on mental health.
As the meeting drew to a close, Dean Lynch acknowledged Wise County as a VACo 2020 Achievement Award winner. The county won for the great work they've done with The Lonesome Pine Regional Industrial Facilities Authority. Jeremy Bennett will represent VACo later this month when he travels to Wise County to present the Board with their award. Congratulations!
Region meetings bring county leadership together to share experiences as a community. Without broad participation, the meetings would not be as successful. We would like to thank all who were able to join the meeting and participate in the important discussions. We would also like to acknowledge our sponsors who make these meetings possible, and say we appreciate the support, year after year. Best wishes to all and we look forward to seeing you next year for the Regional Meeting season, hopefully in-person!
VACo Contact: Karie Walker
---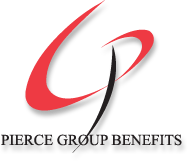 Thank You Pierce Group Benefits for sponsoring VACo's Regional Meetings
Website Created By