The Voice of the
Commonwealth's Counties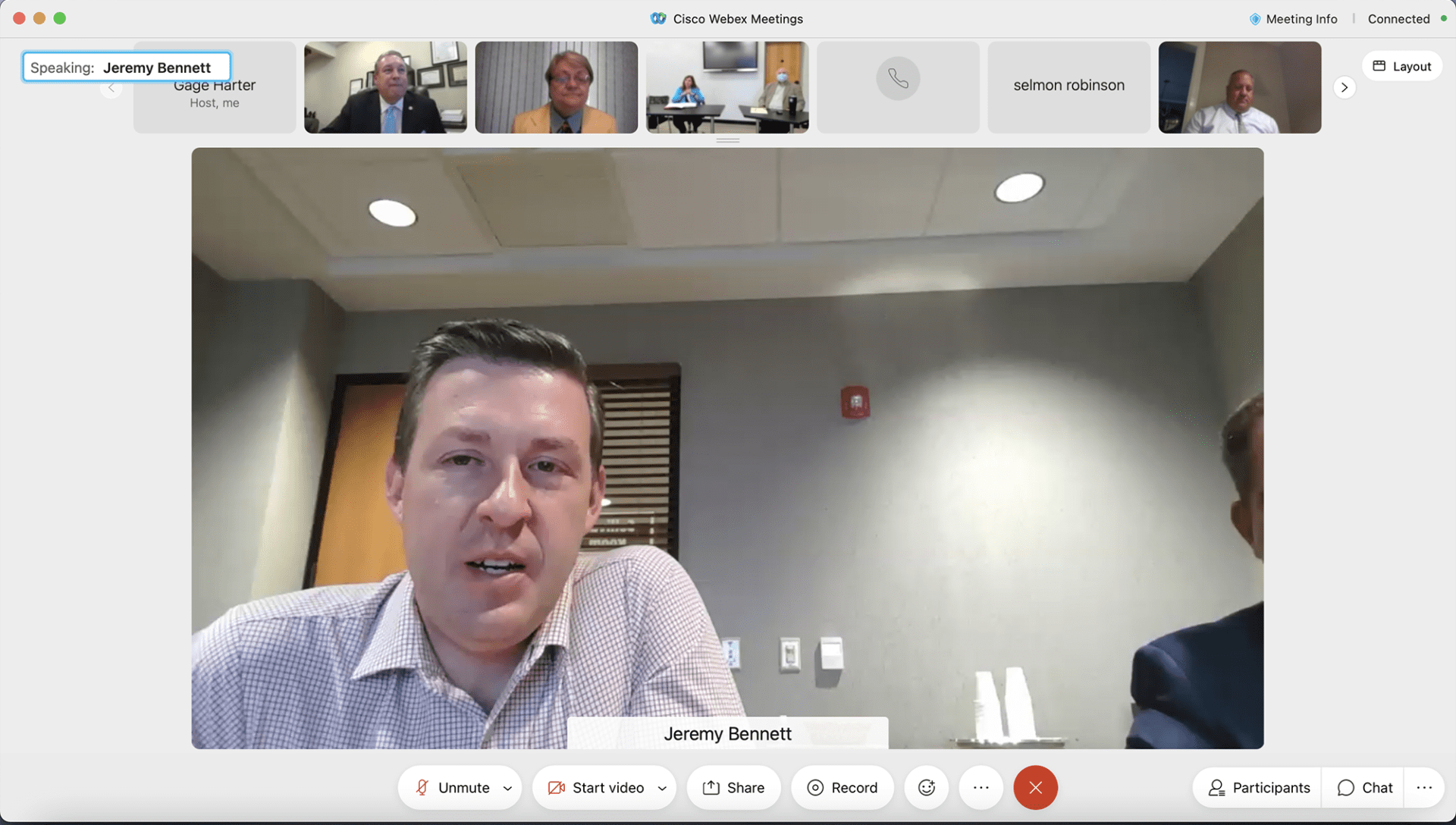 PHOTO: Delegate Israel O'Quinn speaks to local leaders of Regions 12 & 13
Counties in Regions 12 and 13 Discuss Broadband and More at September 22 Regional Meeting
VACo hosted a robust conversation about the needs of Southwest Virginia in a virtual regional meeting on September 22 with counties in VACo's Regions 12 and 13.  VACo was pleased to be joined by Delegate Israel O'Quinn and representatives from the offices of Delegate Terry Kilgore, Senator Todd Pillion, and Senator David Suetterlein, who offered updates on top legislative priorities and pledged their support in assisting the region.  Delegate O'Quinn discussed efforts to diversify the region's economy, noting the critical importance of broadband access in securing new business investment in the region.  He indicated his continued interest in state support for school capital needs, and briefly discussed potential changes to regional representation under consideration in the state redistricting process.
Kyle Rosner, Governor Northam's Deputy Broadband Advisor, provided an update on efforts to expand broadband access, pointing out the particular benefits associated with increasing access in rural areas, such as the ability to increase agricultural yields through precision agriculture.  Resources provided to Virginia through the American Rescue Plan Act (ARPA) have enabled the Governor's goal of statewide access to broadband to be accelerated from 2028 to 2024.  $700 million in ARPA funds will be administered through the Virginia Telecommunication Initiative, in addition to previous state General Fund investments in the program and the dedication of $30 million in funding from the CARES Act in 2020.  Mr. Rosner cited recent legislation making permanent the utility leverage pilot program (which enables Dominion Energy and Appalachian Power to build and lease excess fiber to internet service providers during grid modernization) as a policy solution supporting broadband coverage in several counties thus far, with more projects under development.  He encouraged localities to take advantage of the technical assistance available through the Department of Housing and Community Development's Office of Broadband.  Mr. Rosner's presentation is available at this link.
VACo staff provided updates on the implementation of the American Rescue Plan Act, including an overview of key uses for the State Fiscal Recovery Fund that were determined by the August special session.  Several counties shared some potential uses of Local Fiscal Recovery Fund dollars that are under consideration, including parks and recreation projects, sewer upgrades, and assistance to local fire and rescue squads.
Attendees then shared top legislative and budget priorities in a roundtable discussion.  Key issues raised during this conversation included the critical need for broadband access; the importance of housing in rural areas; stresses on local volunteer fire and rescue agencies; overcrowding at state mental health hospitals and the downstream effects of state hospital closures or admission delays on local law enforcement; and the transition to alternative forms of energy.
VACo Contact:  Katie Boyle
---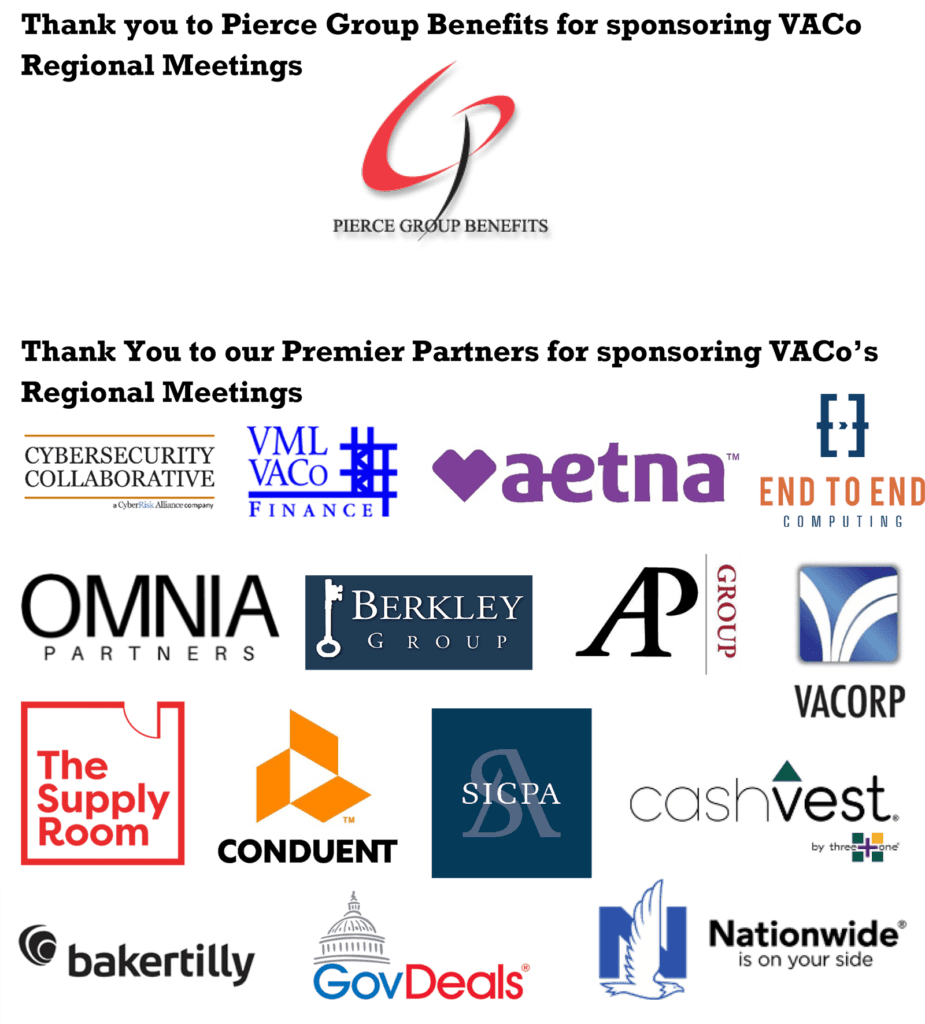 Website Created By