The Voice of the
Commonwealth's Counties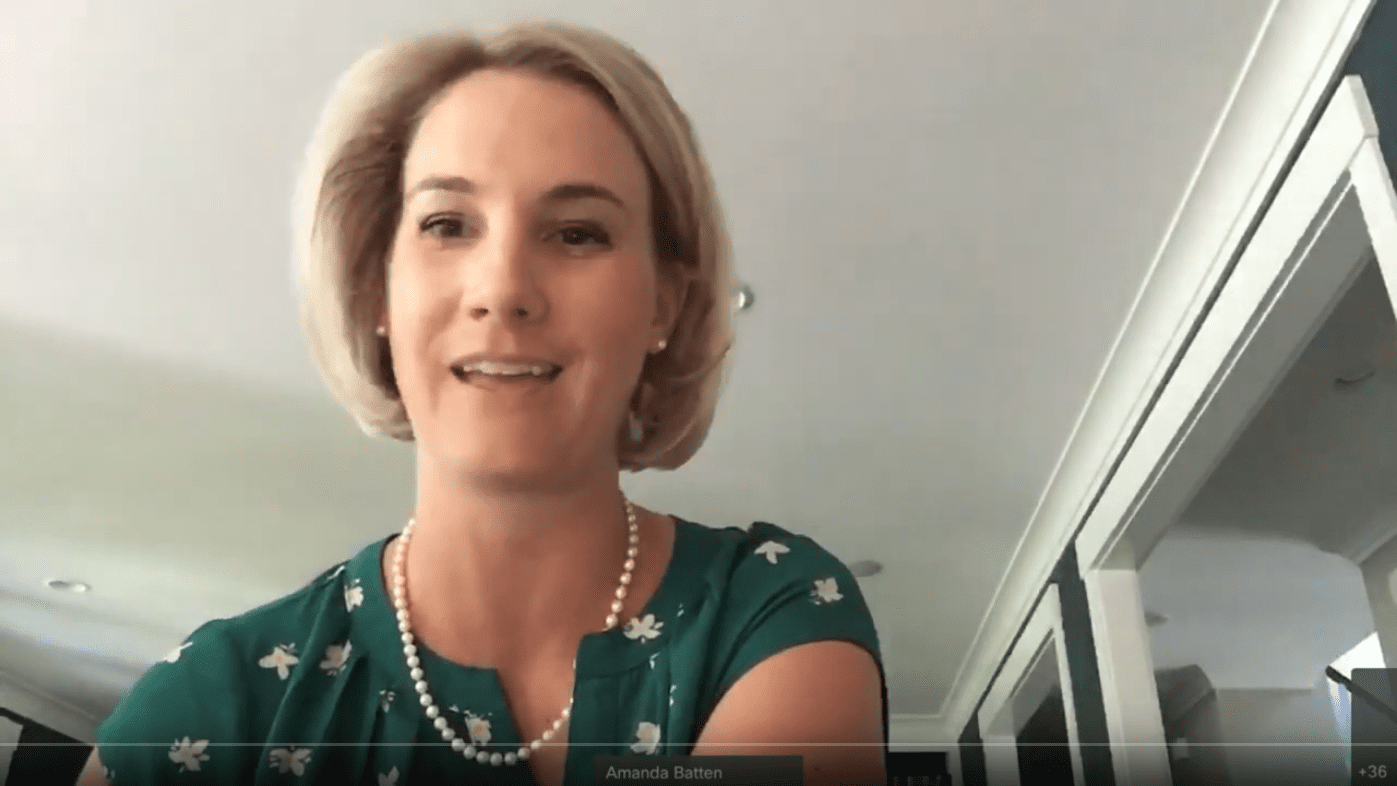 PHOTO: Delegate Amanda Batten speaks to local leaders of Regions 1 & 2
Regions 1 and 2 Discuss Education, Broadband, and More
Counties in VACo's Regions 1 and 2 convened virtually on June 29 for a wide-ranging discussion on key issues of concern that highlighted the unique challenges facing these areas of the Commonwealth as well as needs that are widespread among counties across the state.  VACo was pleased to be joined by Delegate Amanda Batten and representatives of Delegate Martha Mugler and Delegate Margaret Ransone, as well as Secretary of Education Atif Qarni and Deputy Secretary of Education Kathy Burcher.
Delegate Batten reminded attendees of the upcoming special session, which had been under discussion for several months and now is officially scheduled to begin August 2.  The focus of this session will be the appointment of judges to the Court of Appeals and the allocation of federal relief funding flowing to the state through the American Rescue Plan Act (ARPA).
Secretary Qarni offered an overview of the Administration's recent work in the K-12 and higher education arenas, notably the successful work with the legislature to hold school divisions harmless from funding losses that may have otherwise occurred due to fluctuations in enrollment as a result of the pandemic; VACo strongly supported these efforts.  Secretary Qarni also highlighted efforts to improve access to early childhood education and promote affordable degree and career pathways in higher education, two priorities of the Administration.  Both Secretary Qarni and Deputy Secretary Burcher addressed the issue of school capital needs, noting that the Commission on School Construction and Modernization has been gathering data on school divisions' infrastructure needs and capital improvement plans (additional detail may be found in the June 25 edition of County Connections), and that the Administration is reviewing what types of improvements might be eligible expenses under ARPA's Fiscal Recovery Funds as well as the most recent round of Elementary and Secondary School Emergency Relief included in ARPA.  VACo members encouraged additional state assistance with the shared responsibility of K-12 education, pointing out that localities make a significant effort in supporting positions that are not recognized by the Standards of Quality (SOQ), a situation that places additional stress on local finances when the state provides its share of a salary increase for SOQ-recognized positions, as localities must provide both the local match for those positions, plus the entirety of the funding for non-SOQ positions.
VACo staff provided an update on resources available to assist counties in determining how they will deploy their ARPA Local Fiscal Recovery Funds as well as requests to the state for use of the State Fiscal Recovery Funds in ways that will assist local governments in achieving shared policy goals.  Attendees then participated in a roundtable discussion where each county had an opportunity to share top issues and concerns.  Common threads included the importance of resources and tools to address school capital needs; needs associated with pandemic-related learning loss; the limitations of the Local Composite Index in reflecting individual counties' circumstances; the critical importance of broadband access; concerns about law enforcement funding and staffing needs; and the need for transportation improvements, including bridges and other infrastructure needs such as dredging.  Counties also spoke to the needs of regional jails, particularly with respect to their housing of state-responsible inmates; resources needed by regional water and sewer authorities; challenges presented by large solar installations; increasing needs for social services, including foster care and adult services; the importance of replenishing the state Unemployment Trust Fund; and financial pressures created by the state's interpretation of legislation from the 2021 session regarding governments' ability to provide compensatory time to certain employees in lieu of paid overtime.
VACo is grateful to our members, speakers, legislators, planning district commission representatives, and sponsors for another productive meeting.  Regional meetings provide invaluable information to VACo about county needs and interests, and we appreciate our members' engagement in the process.
VACo Contact:  Katie Boyle
---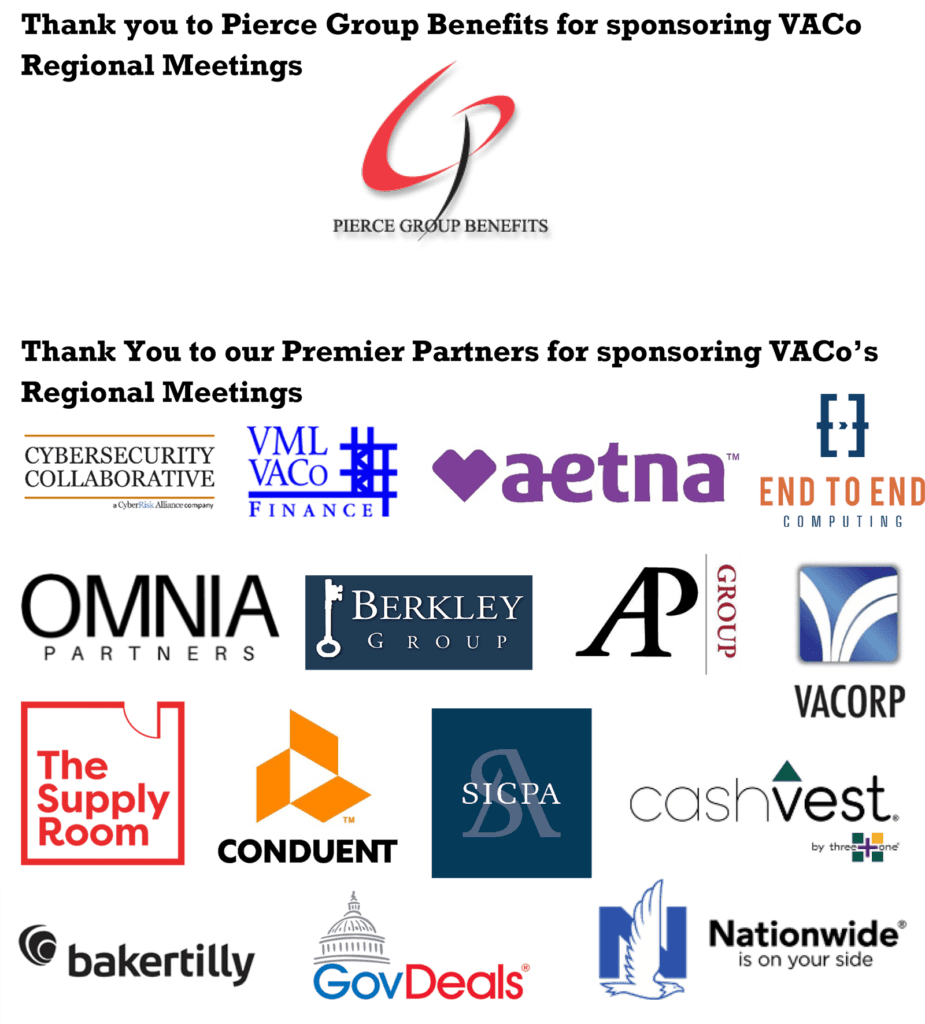 Website Created By