County Officials' Summit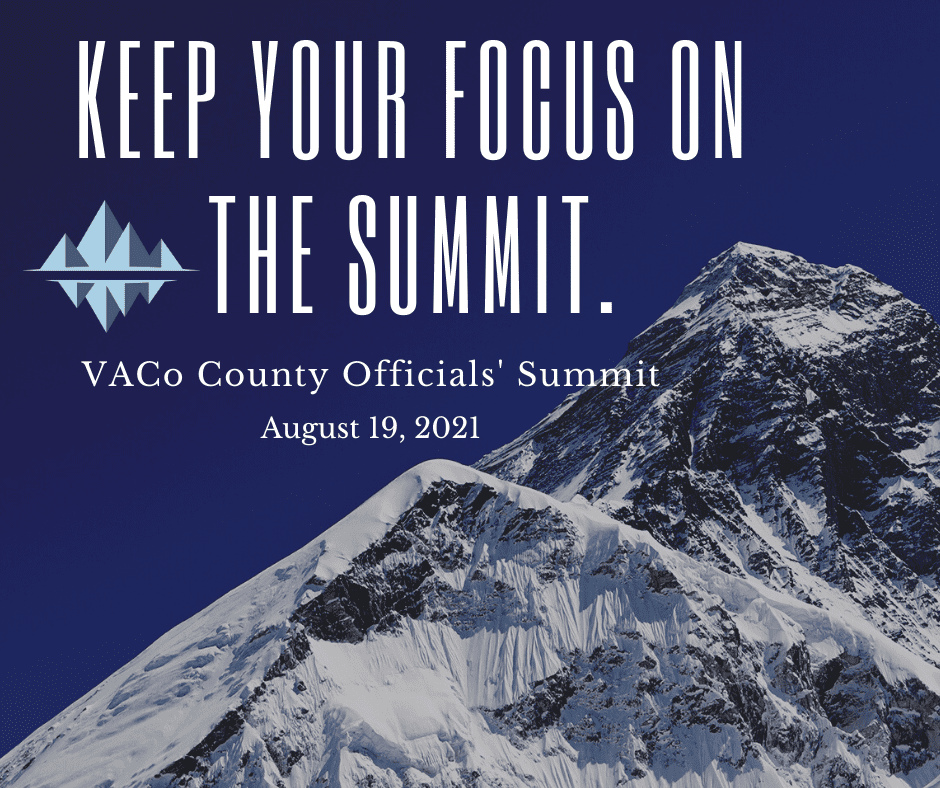 August 19 | Registration Form | Hilton Richmond Short Pump Hotel and Spa
The 2021 VACo County Officials' Summit will be our first in-person event in over a year, and we cannot wait to see everyone. The Summit is known for political discussion and this year, we turn the focus to the Governor, Lieutenant Governor and Attorney General elections.
We look forward to hearing from the Democrat and Republican candidates as they share their policy perspectives and goals for the future. We also will hear how the candidates will work with localities to create a better Virginia.
Register today and join your peers in Henrico County on Thursday, August 19, 2021, for VACo's County Officials' Summit. The political portion of the event runs from 9am to 12:30pm. Lunch is provided with event registration.
VACo Steering Committee Meetings will follow the lunch hour, with the first block of meetings beginning at 1:30pm and the second block at 3pm.
VACo's Board of Directors Meeting will take place at 9am on Friday, August 20.
There is a special rate reserved for VACo Members at the Hilton Richmond Short Pump Hotel and Spa.
Interested in sponsoring the Summit? Contact Karie Walker at kwalker@vaco.org.