Local Government Fracking Workshop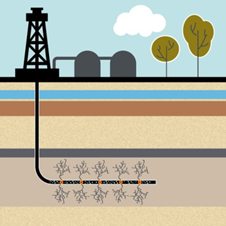 May 1
Hanover County Board Room
Hanover County
SPEAKER PRESENTATIONS
Michael A. Skiffington
Program Support Manager, Division of Administration
Department of Mines, Minerals and Energy
804.692.3212
michael.skiffington@dmme.virginia.gov
www.dmme.virginia.gov
Michael Skiffington is the Program Support Manager for the Department of Mines, Minerals and Energy. Since January 2010, he has served as the agency's primary liaison to the General Assembly, as well as the agency's policy manager and regulatory coordinator. Additionally, Michael leads the agency's strategic planning team. Prior to working at DMME, Michael served as a Senior Policy Analyst at the Department of Planning and Budget and an Assistant Ombudsman and Mediator at the Virginia Workers' Compensation Commission. He received a Bachelor's Degree in Business Administration from Old Dominion University and a law degree from George Mason University.
• Michael Skiffington's Presentation
Scott W. Kudlas
Director, Office of Water Supply
Virginia Department of Environmental Quality
804.698.4456
scott.kudlas@deq.virginia.gov
www.deq.virginia.gov
Scott Kudlas is the Director of Water Supply at DEQ. He has 27 years experience as an environmental planning professional focusing on variety of land-use and water quantity and quality issues. Scott has spent the last 20 years in Virginia state government in various management and policy positions at DEQ, the Virginia Economic Development Partnership, and the Chesapeake Bay Local Assistance Department.
Eric A. Gregory
County Attorney
King George County
egregory@co.kinggeorge.state.va.us
www.king-george.va.us
Eric Gregory has served as County Attorney for King George County since 2013. Eric served as County Attorney for Powhatan County from 2011 to 2013 and had previously served as an Assistant Attorney General and Director of Outside Counsel and Compliance at the Office of the Attorney General for the Commonwealth of Virginia for seven years. Prior to entering public service, Eric had practiced civil litigation at a Richmond law firm.
Stephen G. King
Deputy County Administrator
Rockingham County
540.564.3012
sking@rockinghamcounty.gov
www.rockinghamcountyva.gov
Stephen G. King has served as the Deputy County Administrator for Rockingham County since January of 2004 and served as Director of Public Works from 2000 to 2003. He has over 18 years of local government and five years of private sector experience, all in the Commonwealth of Virginia. He earned a B.S. in Civil Engineering from the Virginia Military Institute in Lexington, Virginia and is a registered professional engineer in the Commonwealth.
Greg Buppert
Staff Attorney, Virginia Office
Southern Environmental Law Center
434.977.4090
gbuppert@selcva.org
www.southernenvironment.org
Greg Buppert is a Staff Attorney with the Southern Environmental Law Center in Charlottesville. Greg joined SELC in 2013 after five years in private practice in Nashville, Tennessee, and three years with Defenders of Wildlife in Washington, DC. A significant part of his practice is focused on the regulation of high-volume hydraulic fracturing in Virginia.