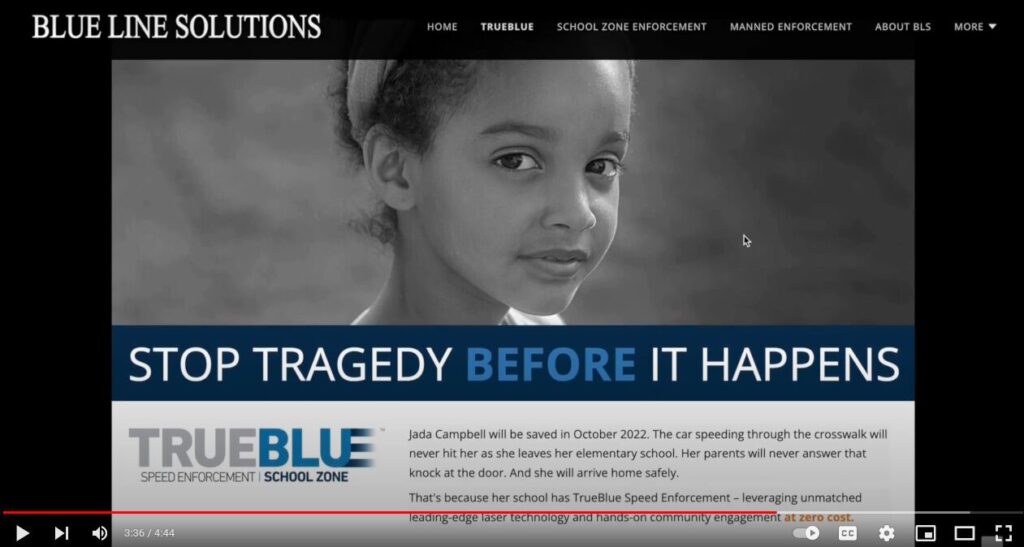 Blue Line Solutions | ALPR Cameras
VACo's newest Premier Partner, Blue Line Solutions, offers a TrueBlue Highway Safety Program that can be implemented in School Zones and Construction Zones, where data has shown that drivers are unaware that their driving behavior is not in alignment with public safety. ALPR Cameras – aka automated light recognition – analytic patterns can be detected and can strengthen law enforcement investigations. To learn more about the public safety benefits of this program, please join VACo Executive Director, Dean Lynch, and Blue Line Solutions' Founder & CEO, Mark Hutchinson, as they dive into the data and the results.
Please contact Greg Hogston for more information: ghogston@bluelinesolutions.org or 276.759.8064 or visit https://bluelinesolutions.org.