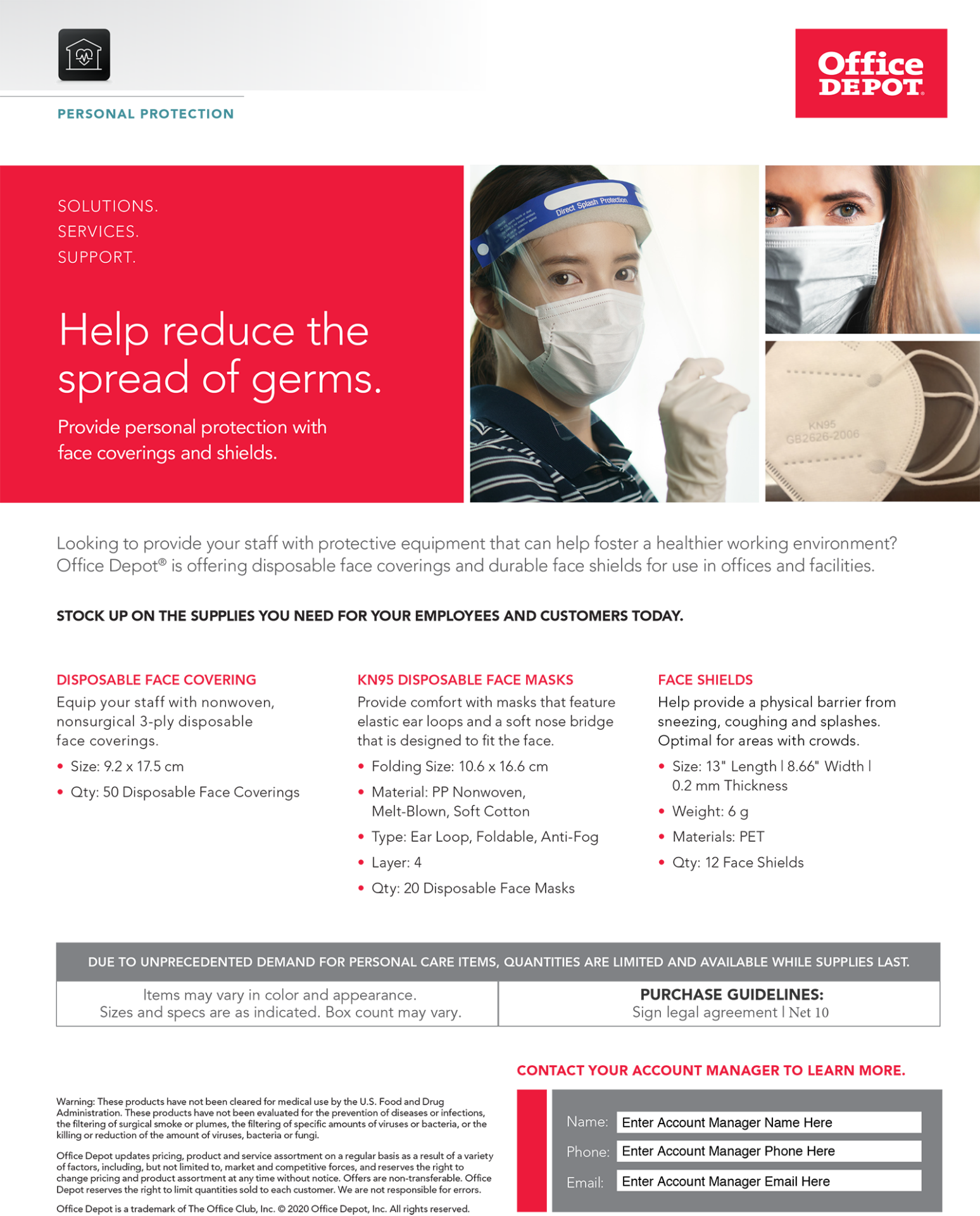 As the country begins to reopen, OMNIA Partners is available to help source your most crucial needs. Per the Office Depot contract, there are KN95 masks and 3 ply masks available.
These masks are currently located in two distribution centers in Los Angeles, CA and Chicago, IL. Products are ready to be shipped.
If you have a need for these masks or other PPE products please reach out below.
Frank Radcliff
Member Development Manager – Mid-Atlantic
OMNIA Partners, Public Sector
615-651-7803 Office
Frank.Radcliff@omniapartners.com