Board of Directors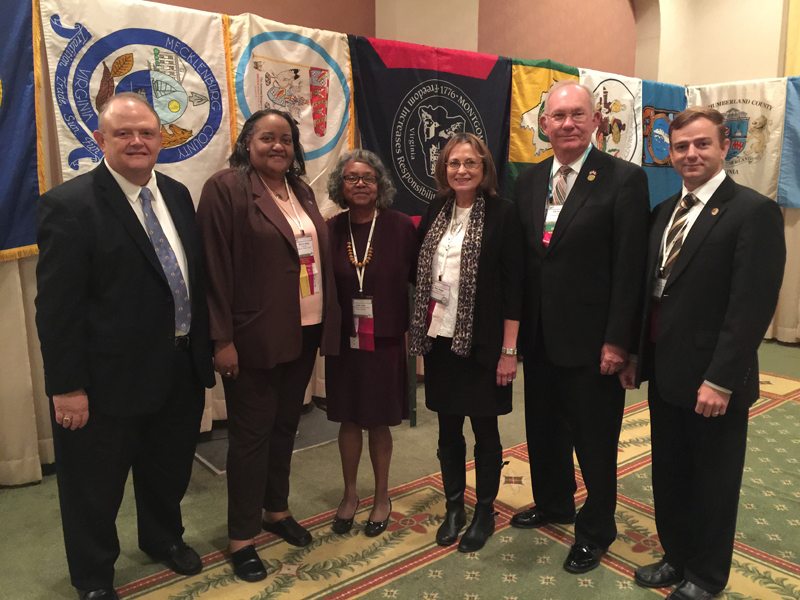 The VACo Executive Committee for 2016-2017. (Left to right) Don Hart | Secretary-Treasurer, Sherrin Alsop | First Vice President, Judy Lyttle | Immediate Past President, Mary Biggs | President, Bill Robertson | President-Elect and Bob Thomas | Second Vice President.
VACo's 2016-2017 Executive Committee
VACo's 2016-2017 Regional Directors
VACo's Board of Directors consists of a six-member executive committee, 24 elected officials representing 13 regions of the state and three past presidents. The terms are on a two-year cycle and the number of directors, per region, is based on population of that specific region.
Regional Directors are selected by the member counties within the region. The Nominating Committee presents a slate of officers of the Executive Committee to the general membership for election at VACo's annual meeting each November.