County Supervisors' Forum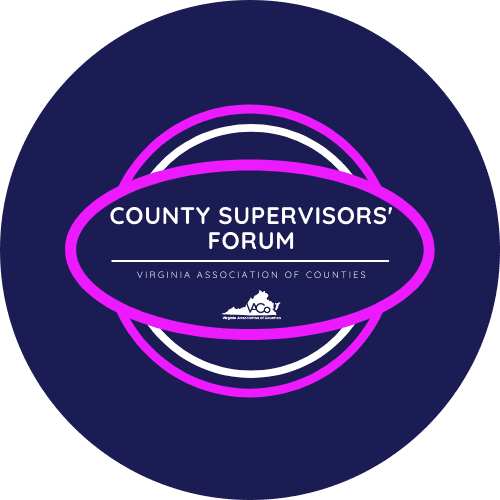 April 29-30, 2021 | Virtual Webex | Registration Form | Register Online | Agenda
The theme for this year's County Supervisors' Forum is "The Role of the Supervisor." If you are a Virginia County Supervisor or county elected official – this event is for you. The County Supervisors' Forum offers peer-to-peer education from some of the most experienced public servants and leaders in the Commonwealth. The education will focus on your role as a supervisor, how to communicate more effectively, the county budget, transparency and disclosure, and community planning.
Register today to join us for a day and half of education that will help you better serve your community.
Deadline for refunds is 4pm on April 15, 2021. Substitutions are welcome. Deadline for registration is 4pm on April 21, 2021.
Speakers may refer to the VACo Supervisors' Manual, which is strongly encouraged for this meeting. If you need a Supervisors' Manual, please contact Valerie Russell at vrussell@vaco.org with any questions.
VACo Contact: Valerie Russell