County Officials' Summit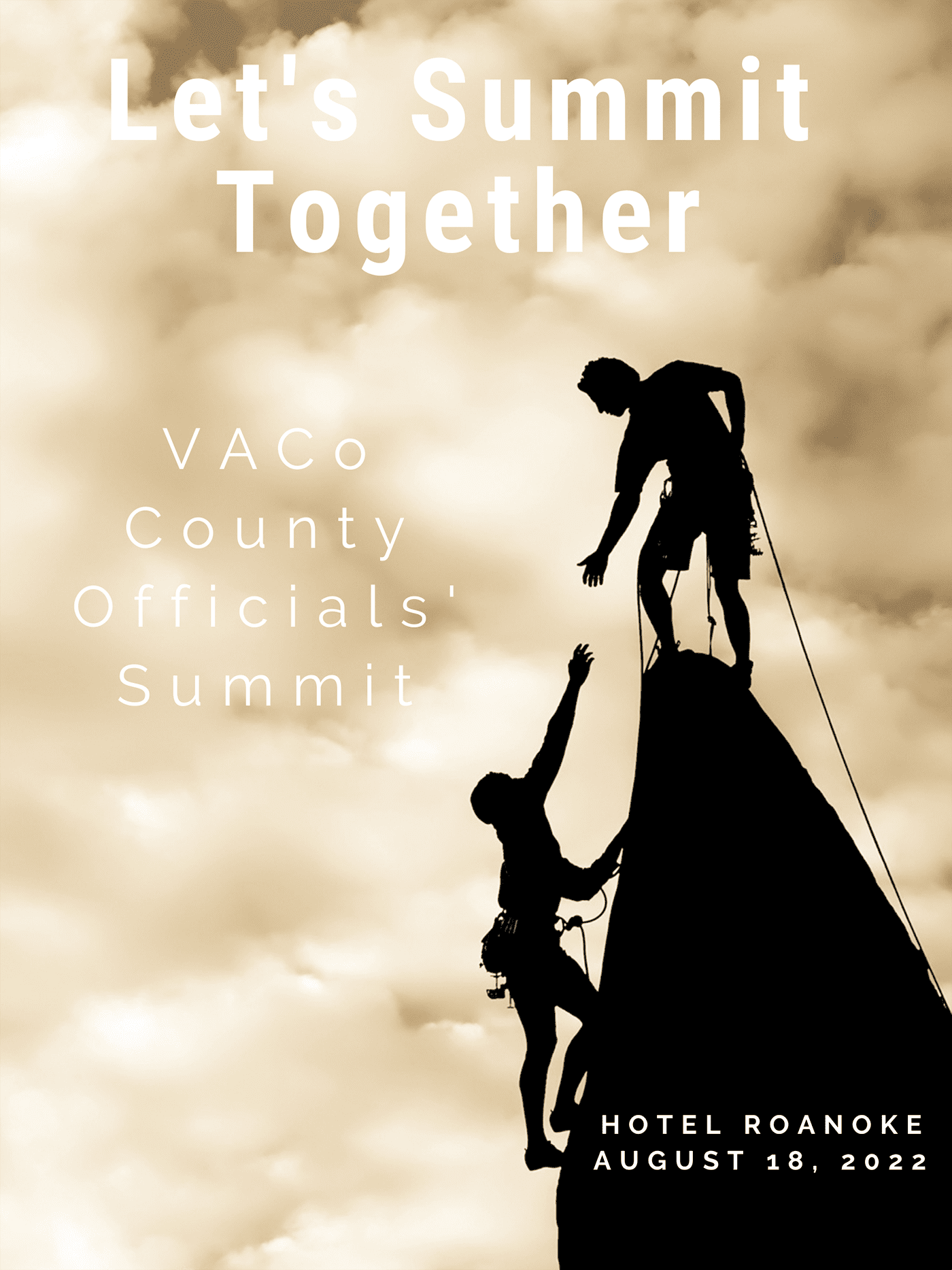 The 2022 VACo County Officials' Summit hits the road this summer as we travel to Roanoke County. We're excited to invite Governor Glenn Youngkin and Lieutenant Governor Winsome Earle-Sears to speak about developing relationships with local governments and to share their vision for the future. We've also invited several cabinet members to talk about the issues and possible legislation for the 2023 General Assembly Session.
Register today to join your peers in Roanoke County on Thursday, August 18, 2022, for the VACo County Officials' Summit. Breakfast and lunch are provided with event registration.
Two time blocks of VACo Steering Committee Meetings will follow lunch on August 18.
VACo's Board of Directors Meeting will take place at 9am on Friday, August 19.
Contact Valerie Russell at vrussell@vaco.org to book a hotel room.
We looking forward to seeing you at the County Officials' Summit on August 18!
Registration Form | Register Online | Draft Agenda