END-TO-END COMPUTING, LLC (EEC)
END-TO-END COMPUTING, LLC (EEC)
Making cyber simple and affordable for you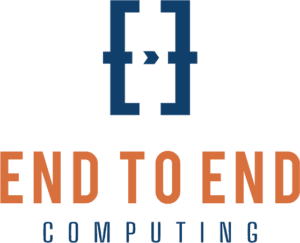 End to End Computing is an 8(a), Service-Disabled Veteran-Owned, and Disadvantaged Small Business, GSA scheduled contract holder (HACS SIN), based in Alexandria, Virginia. Our mission is to collaborate with our customers to develop solutions to meet their exact needs, then apply the most efficient technologies and industry best practices to guarantee our customers maximum effectiveness. Our vision is to build and design accessible and affordable technology solutions. Our technical staff are highly credentialed with certifications degrees and experience in computer science, cybersecurity, offensive security, data analytics and auditing.
An Efficient Approach to Security Management
Nowadays, using unified security management services is considered the most practical and efficient way to meet an organization's cyber security needs. Our unified security management is designed to monitor both cloud and on-premises environments to support organizations of any size.
Capabilities include:
Security Information and Event Management (SIEM)
Endpoint Protection Platform + Endpoint Detection and Response (EPP + EDR)
Vulnerability Management
Identity and Access Management
Intrusion Detection and Prevention System (IDS/IPS)
Why choose End-To-End Computing?
EXPERT SUPPORT ON DEMAND
EEC offers on-demand support, ranging from Virtual Chief Information Security Officer (vCISO) to Cybersecurity Analysts.
vCISO
Devises strategies, makes recommendations to improve your company's security capabilities.
Subject Matter Experts
Identify solutions to specific IT challenges.
Cybersecurity Analysts
Helps protect your vulnerable networks and software.
CONTACT US
Esteve Mede

CEO & President
833-720-7770

Carlton Harris

Vice President, CTO
720.7770 ext 110
PREMIER PARTNER SPOTLIGHT VIDEO SERIES


Click here to watch the video
VP and Co-Founder of End-To-End Computing (EEC), Carlton Harris, joins host Dean Lynch on VACo's latest episode of their "Premier Partner Spotlight Series." They both talk about the variety of capabilities that EEC offers to the counties but also what our overall strategic business direction looks like.
Ransomware
Here's our latest video on ransomware!
https://www.youtube.com/watch?v=yzMMuwJhpYE (the actual video will be embedded instead of the link)
Resources
---