Symposium & Expo for Association Employees & Meeting Planners to Take Place November 14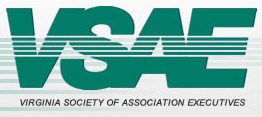 The 2013 Fall Educational Symposium & Expo, Virginia's premier conference for association executives, corporate and government meeting planners and other business professionals who plan offsite events, will take place Thursday, November 14 at the Greater Richmond Convention Center (GRCC).  This is the 17th consecutive year that the Virginia Society of Association Executives (VSAE) has partnered with Virginia Business magazine and GRCC to offer this exclusive event that will feature a post-gubernatorial keynote by Tom Morris, Ph.D., president, Virginia Foundation for Independent Colleges, outstanding educational sessions, networking opportunities, and more than 60 suppliers and vendors to the association and meeting planning industries.
A range of attendance options/registration rates are available and includes an additional opportunity – an invitation-only reception with exhibitors on Wednesday evening, November 13 at the Richmond Marriott Downtown.
"The Fall Educational Symposium continues to be the perfect forum for anyone who plans offsite events," said Jan Morehead, CAE, president, VSAE Board of Directors. "This event gives attendees access to industry leaders, professional development opportunities, and competitive information that will advance their organizations and their careers."
More information about the Fall Educational Symposium & Expo is available at www.vsae.org.
About VSAE
The Virginia Society of Association Executives was formed in 1949 and is the only association in Virginia that serves the state's association management industry. VSAE focuses its resources on the professional development needs of its members by providing information, education and ideas to assist association executives in their profession. For more information please visit www.vsae.org.