Registration opens for 36th Annual Municipal Clerks Institute and Academy
October 9, 2013 @ 8:00 am

-

October 11, 2013 @ 5:00 pm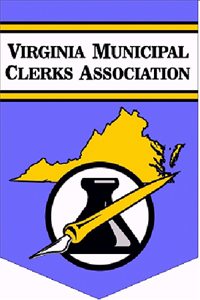 VIRGINIA BEACH, VA – The date has been set for the 36th Annual Virginia Certified Municipal Clerk Institute and Master Municipal Clerk Academy. The three-day event is the main education and professional development opportunity for municipal clerks throughout the region. This annual training draws participants from across the Commonwealth of Virginia and neighboring states.   
The broad curriculum and overall program meets stringent standards of professional excellence established by the International Institute of Municipal Clerks (IIMC). In addition to learning specialized skill sets required to be effective in municipal government, participants in the Municipal Clerks Institute and Academy earn credit toward the esteemed designations of Certified Municipal Clerk and advanced Master Municipal Clerk.  
The annual program is organized through the collaborative efforts of IIMC, the Virginia Municipal Clerks Association (VMCA) Education and Professional Development Committee, and Old Dominion University.  The 36th VMCA Municipal Clerk Institute and Academy will be held in Virginia Beach on October 9-11, 2013 at the Sheraton Virginia Beach Oceanfront Hotel. A separate pre-conference session is also available on October 8th for those municipal clerks seeking to earn extra points toward their IIMC certifications. Both programs are offered through ODU's Executive Development Center, College of Business and Public Administration.   
Registration information and program specifics are available by contacting Institute Director Charlotte Anders at canders@odu.edu or 757.683.5825. Hotel reservation information is available online at:  http://www.edc-odu.com/content/municipal-clerk/.  
The Virginia Municipal Clerks Association promotes ongoing professional development for municipal clerks and is open to every city, town and county in the Commonwealth of Virginia. To learn more about the VMCA and its training opportunities, visit their website: http://www.vmca.com.