LEAD VIRGINIA accepting applications for class of 2014
January 15, 2014 @ 8:00 am

-

5:00 pm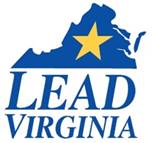 LEAD VIRGINIA, a statewide leadership program focused on connecting leaders to shape Virginia's future is accepting applications for its upcoming 2014 class. LEAD VIRGINIA is a non-partisan, nonprofit educational forum established in 2005 and widely recognized for connecting Virginia's proven leaders across the Commonwealth.
Each year LEAD VIRGINIA selects a group of 45-50 senior executives representing business, government, nonprofit and education sectors from throughout the Commonwealth. The annual program allows class members to step outside their professional niche one weekend per month and visit seven diverse regions of Virginia, examining them through curriculum themes of Economy, Education and Health.
Each regional session looks at the pulse of how policy and other external drivers are reverberating statewide and across the regions. Class members have the opportunity to interact through deliberative dialogue, case studies and on-site field studies as they examine common challenges and share potential solutions. Graduates of the program repeatedly endorse the value and insight gained from their LEAD VIRGINIA experience, and emphasize the professional relationships built through the program.
For an application, 2014 class schedule or more information about LEAD VIRGINIA, visit www.leadvirginia.org or e-mail Susan Horne, President & CEO at shorne@leadva.org. The deadline for class of 2014 applications is January 15, 2014.
About LEAD VIRGINIA
LEAD VIRGINIA was incorporated as a charitable and educational organization in March 2005 and is patterned after similar models of statewide leadership programs across the nation. Led by a board of directors composed of business, education, government, non-profit and community leaders from across Virginia, LEAD VIRGINIA uses a proven model for developing a statewide network of leaders by engaging academic, business, civic and government advisors to educate class members on the wide range of key issues in Virginia. 2013 sustaining sponsors of the program include Altria, Bon Secours Richmond Health System, HCA Virginia and Norfolk Southern. Additional sponsors include Dominion, Northrop Grumman, Claude Moore Foundation, as well as Washington Gas, Cox Communications, the Virginia Tobacco Commission, Virginia Economic Development Partnership, Alpha Natural Resources, Columbia Gas, MWV, Wells Fargo, Virginia Business Magazine and XO Communications. More information about LEAD VIRGINIA can be found at www.leadvirginia.org.